The Nigerian Conservation Foundation (NCF), in collaboration with MangroveXpo, will at the Lekki Conservation Centre in Lagos commemorate the International Day for the Conservation of the Mangrove Ecosystems by showcasing the beauty of nature and resources of Nigeria's mangrove forest.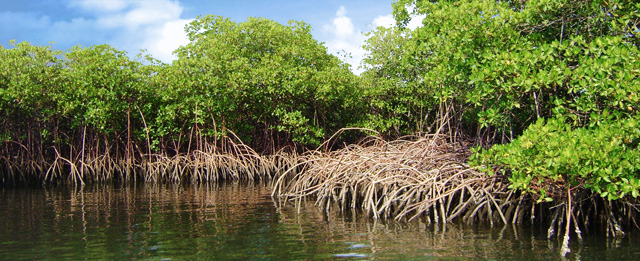 The International Day for the Conservation of the Mangrove Ecosystems will be globally observed on Thursday, July 26, 2018. NCF and MangroveXpo also intend to use the event to create awareness on the environmental challenges faced by mangrove ecosystems.
Mangrove forests, said Dr. Muhtari Aminu-Kano, Director General of the NCF, are ecosystems that grow along tropical coasts, where they thrive in saltwater and tidal conditions. He described the mangrove ecosystem as one of the important ecological habitat and biodiversity hotspots for aquatic species of great value for sustenance of the ecosystem. It protects some of the most vulnerable coastal communities from the devastating impacts of climate change.
He said: "Although mangrove forests cover just a minimal fraction of Nigeria's land surface, Nigeria has the largest mangrove ecosystem in Africa and they store more carbon than any other type of forest and are therefore an important part of the solution to climate change.
"Nigeria has extensive mangrove forests in the coastal region of the Niger Delta. It is considered as one of the most ecologically sensitive regions in the world, the Niger Delta mangrove forest is situated within a deltaic depositional environment."
The event, he disclosed, would feature speakers such as Obinna Chidoka, Chairman, House Committee on Environment and Habitat. A book titled "Man & Mangroves: An Environmental Awakening" will be previewed by Professor Frank Ugiomoh, a Professor of Art History and Theory, University of Port Harcourt.
Representatives of Chevron Nigeria Ltd, Shell Nigeria Ltd, ExxonMobil Nigeria Ltd, NLNG, Seplat Petroleum, and students will grace the occasion, which will also feature a photo exhibition session.