The World Health Organisation (WHO) says it does not have enough resources to pursue the malaria eradication agenda in Nigeria as required by the Malaria Elimination Global Strategy.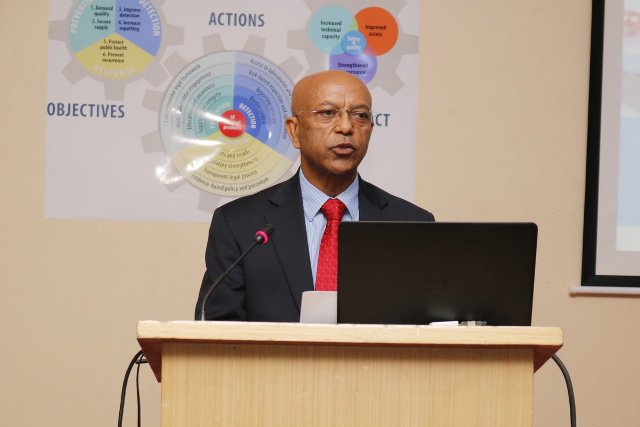 Dr Wondi Alemu, the Nigeria Country Representative of the organisation, said this at a news conference in Abuja on Tuesday, April 24, 2018 to mark the "World Malaria Day 2018".
Alemu said that although global health partners had pledged at least $6.7 billion towards implementing the malaria elimination strategy, more funds were required to achieve the target in countries with high disease burden.
"Great has been done over many years but more needs to be done in addition to what has been put together from financial institutions.
"There is not enough money to push the implementation of the eradication agenda as indicated in the global strategy.
"I am talking globally on how this impacts the African region which has 80 per cent of the problem.''
Also speaking at the event, Dr Rex Mpazanje, the WHO Head of Cluster for Non-Communicable Diseases, said that, globally, countries had made ambitious plans for malaria elimination without making the necessary arrangements for funding.
"All countries took the decision to go with the ambitious agenda of malaria elimination in line with Sustainable development Goals (SDGs).
"They have not so far matched that ambition with making available the necessary funding so that is really the challenge.
"It is not that the money has decreased; it is simply that the agenda of eliminating malaria requires a little bit more money and so far, globally the international community and countries have not yet put enough in line with the ambition of eliminating malaria.''
According to WHO reports, the African region had 194 million new cases of malaria and 410,000 deaths in 2016.
The region carried a disproportionately high share of the global malaria burden recording 90 per cent of malaria cases and 91 per cent deaths the same year.
The News Agency of Nigeria (NAN) reports that the Federal Government on April 22, committed to secure $300 million from the World Bank, Islamic Development Bank and African Development Bank to support the fight against malaria in the country.
The government also pledged additional $18.7 million to leverage on the $37 million from the Global Fund Grant to enable it distribute 15 million mosquito nets and support local manufacturing of essential malaria commodities.
The World Malaria Day is celebrated globally every year on April 25 to stress the need to accelerate efforts to defeat malaria.
The theme for the 2018 World Malaria Day is "Ready to Beat Malaria".
By Yashim Katurak