Lift Above Poverty Organisation (LAPO), a non-governmental organisation (NGO), says Nigeria losses about N132 billion to malaria annually through treatment costs, prevention and loss of man-hour.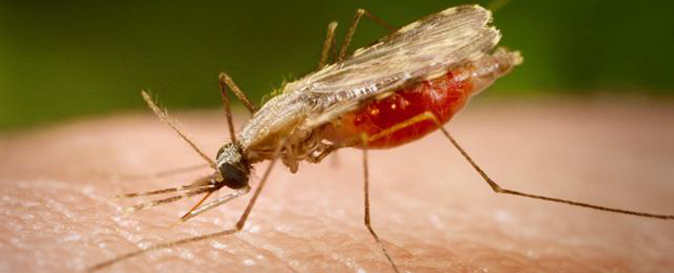 Ms Sabina Idowu-Osehobo, the Executive Director of LAPO, disclosed this on Wednesday, April 25, 2018 at the 2018 World Malaria Day sensitisation programme.
The event was held in Meiran Community, Agbado Oke-Odo Local Council Development Area (LCDA) of Lagos State.
The News Agency of Nigeria (NAN) reports that the programme, which was organised by LAPO Lagos 2 Region, had "Ready to Beat Malaria," as its theme.
Idowu-Osohobo, represented by the Regional officer, LAPO Lagos 2, Mrs Sandra Asowata, said that malaria constituted a huge epidemiologic burden in Africa and had continued to cripple the economic development in the region.
According to her, malaria remains an important cause of morbidity and mortality in Nigeria with all year transmission and 97 per cent of the population at risk.
She said Nigeria also accounted for 32 per cent of the global estimate of 655,000 malaria deaths annually.
She said that the victims were mostly pregnant women with their unborn babies and children below the age of five years.
Idowu-Osehobo said: "Malaria is responsible for 60 per cent out-patient visits to health facilities, 30 per cent childhood death, 25 per cent of death in children under one year and 11 per cent maternal death in Nigeria.
"Malaria is a major cause of increasing household poverty and slow phase of national development.
"The financial loss due to malaria annually is estimated to be about N132 billion in form of treatment costs, prevention, loss of man-hours, yet the disease is a treatable and completely eradicable."
She noted that collective effort was therefore needed to beat the scourge of malaria in the country.
"We believe that with collective efforts of everyone – international partners, government at all levels, business sectors, NGOs, community stakeholders and direct beneficiaries, we are ready to beat Malaria," she said.
According to her, LAPO will continue to collaborate with the Roll Back Malaria Partnership and the Nigeria's National Malaria Control Programme (NMCP) in their quest to end the disease.
She said that LAPO activities for malaria prevention were aimed at reducing the social and economic burdens of malaria on individuals and the society.
"In 2017, LAPO distributed thousands of information materials, treated bed nets and provided free malaria screening services to 38,593 beneficiaries across our target communities,'' she said.
Idowu-Osehobo said: "A total of 946 stakeholders from local government councils, primary health care facilities and target communities participated in our 2017 World Malaria Day events with the theme: 'A Push for Prevention'.
"LAPO will continue to support every malaria control effort of Government of Nigeria to show that we are "Ready to Beat Malaria".
"We believe that beating malaria means healthier societies, increased attendance at school and work, more productive communities, and stronger economies.
"Beating malaria is critical to ending poverty, and achieving the Sustainable Development Goals (SDG) of ending poverty in all its forms.
"It is also in line with Goal 3.3 which is to end epidemics of AIDS, TB, Malaria and neglected tropical diseases by 2030," she said.
NAN reports that LAPO sensitised the community members on how to keep their environment clean in order to curb the spread of Malaria.
It also distributed free treated bed nets to the community residents as well as conducted free Malaria and blood pressure tests for them.
By Lucy Osuizigbo