Nigeria is yet to be listed among African countries that have made significant progress in eliminating malaria, a statement by the World Health Organisations (WHO) says.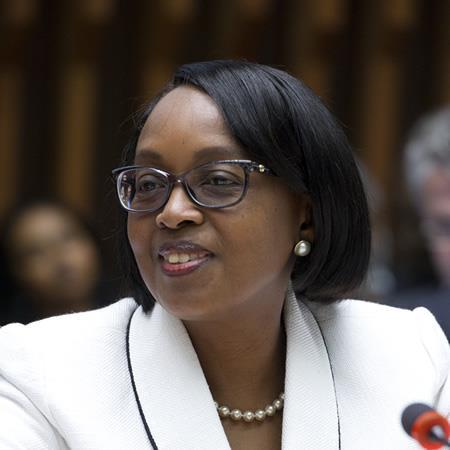 Dr Matshidiso Moeti, the WHO Regional Director of Africa, in her message to commemorate the "World Malaria Day 2018" in Abuja on Wednesday, April 25, 2018, said 14 countries with the world's biggest malaria problem were in sub-Saharan Africa.
Moeti said these countries still accounted for 80 per cent of the global burden of malaria with 194 million new cases and 410,000 deaths recorded in 2016 alone.
She however said some countries in the region have witnessed a decrease in malaria cases and deaths showing significant potential to eliminate malaria by 2020.
According to Moeti, Ethiopia, Madagascar, Senegal, Gambia and Zimbabwe are among 16 countries globally that witnessed a decrease in malaria cases and deaths by more than 20 per cent between 2015 and 2016.
She said that Algeria, Botswana, Cape Verde, Comoros, South Africa and Swaziland could potentially eliminate malaria by 2020.
The WHO regional director expressed concern over the slow pace of progress in some African countries with significant gaps in the implementation measures to eliminate the disease.
Moeti said international and domestic funding for malaria prevention and control has also stagnated in the region.
"Some countries in the African region recorded the biggest rise of malaria testing in the public sector from 36 per cent of suspected cases in 2010 to 87 per cent in 2016.
"Over half the people at risk of malaria across sub-Saharan Africa have been sleeping under insecticide-treated nets for the past five years indicating some success in behaviour change and outreach campaigns.
"This progress needs to be sustained. Eliminating malaria requires above all political leadership at the highest level as well as leadership of programmes, resource mobilisation, inter sectoral and cross-border collaboration.
"We are ready to beat malaria but the pace of progress must be accelerated to achieve a 40 per cent drop in global malaria cases and deaths by 2020 compared to 2015 levels," Moeti said.
She said that the world malaria day was an occasion to renew political commitment and continue investing in malaria prevention and control.
The regional director said the day also focuses global attention on malaria and its devastating impact on families, communities and development.
Moeti called on countries still affected by malaria to work with development partners to boost investments in malaria prevention and control, especially in new tools to combat the scourge.
She said: "This will propel countries along the road to elimination and contribute to the achievement of other Sustainable Development Goals (SDGs) such as improving maternal and child health.''
The theme for the 2018 World Malaria Day is "Ready to Beat Malaria".
The theme stresses the need to accelerate efforts to defeat malaria and remind countries of their commitment to end malaria epidemic by 2030 as one of the SDGs.
The News Agency of Nigeria (NAN) reports that the Federal Government on April 22, committed to securing $300 million from the World Bank, Islamic Development Bank and African Development Bank to eliminate malaria in the country.
The government also pledged additional $18.7 million to leverage on $37 million from the Global Fund Grant to enable it distribute 15 million mosquito nets and support local manufacturing of essential malaria commodities.
By Yashim Katurak