As the world gets set to observe this year's edition of World Hepatitis Day, indications have emerged that Nigeria harbours one of the world's highest number of sufferers of hepatitis.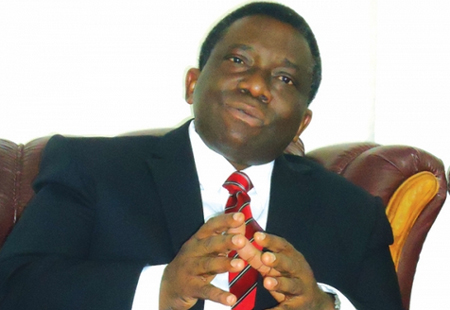 Hepatitis is the inflammation of the liver tissue, leading in some cases to yellow discoloration of the skin and whites of the eyes.
Indeed, the World Health Organisation (WHO) has included Nigeria among the 11 countries that carry about 50% of the global burden of chronic hepatitis.
Others are: Brazil, China, Egypt, India, Indonesia, Mongolia, Myanmar, Pakistan, Uganda and Viet Nam.
The theme of the World Hepatitis Day 2017 is "Eliminate hepatitis" and it will be marked globally on Friday, July 28, 2017. The WHO decribes the occasion as an opportunity to add momentum to all efforts to implement its first global health sector strategy on viral hepatitis for 2016-2021 and help Member States achieve the goal of eliminating hepatitis.
In support of the "Eliminate hepatitis" campaign, the UN body says it will release new information on national responses in the 28 countries with the heaviest burden.
Apart from the 11 countries that carry nearly half of the global burden of chronic hepatitis, 17 other nations that also have high prevalence. Together with the former, they account for 70% of the global burden.
The countries include: Cambodia, Cameroon, Colombia, Ethiopia, Georgia, Kyrgyzstan, Morocco, Nepal, Peru, Philippines, Sierra Leone, South Africa, Tanzania, Thailand, Ukraine, Uzbekistan and Zimbabwe.
Viral hepatitis is said to be a major global health problem and needs an urgent response. According to the WHO, there were approximately 325 million people living with chronic hepatitis at the end of 2015. It adds that, globally, an estimated 257 million people were living with hepatitis B (HBV) infection, and 71 million people were living with hepatitis C (HCV) infection in 2015.
Also, viral hepatitis reportedly caused 1.34 million deaths in 2015 – comparable with TB deaths and exceeding deaths from HIV. Hepatitis deaths are said to be increasing.
Activities and awareness around World Hepatitis Day, it was gathered, are designed to:
Build and leverage political engagement following official endorsement of the Global Health Sector Strategy on viral hepatitis at the World Health Assembly 2016.
Showcase emerging national responses to hepatitis in heavy burden countries.
Encourage actions and engagement by individuals, partners and the public.
Highlight the need for a greater global response as outlined in the WHO's Global hepatitis report of 2017.