On the occasion of World Health Day on Saturday, April 7, 2018, the African Development Bank (AfDB) has called for increased and more quality investments in the continent's health sector to achieve universal health coverage.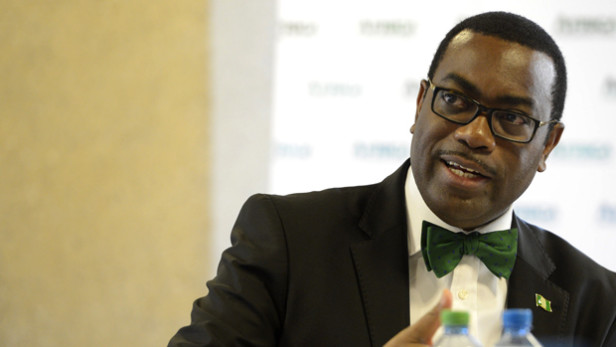 Member States of the United Nations agreed in 2012 to work towards achieving Universal Health Coverage (UHC) by 2030 with a target that everyone, everywhere should access quality health services, where and when they need them without facing financial hardship.
The theme of World Health Day is "Universal Health Coverage: everyone, everywhere", with the slogan "Health for All". By owning and leading their national Universal Health Coverage agendas, countries can move towards achieving the goal of UHC.
"Providing Universal Health Coverage through strengthened health systems backed with a sound financing system are clearly fundamental to improving the quality of life for the people of Africa," said Oley Dibba-Wadda, Director of Human Capital, Youth and Skills Development at the AfDB.
AfDB's High 5 development priorities, says the organisation, are enablers for achieving public health security in Africa.
According to the bank, it has since the late 1970s invested $7.2 billion to finance over 220 health operations mainly through its sovereign lending window. These projects, it adds, have a strong focus on increasing access to health care services and saving the lives of people, and contributing to improving the health and well-being of women and children. The bank's decentralisation policy is said to have brought the institution closer to clients, with social sector experts across the five African regions.
The bank says it also provides technical assistance to governments and the private sector and contributes to knowledge-sharing, and that its support for the health sector has been catalytic, including selective support to strategic investments which have contributed to improving health outcomes.
While claiming that it was instrumental in strengthening pandemic preparedness and response efforts across all West African countries, contributing to the timely containment of the Ebola epidemic, the organisation reveals that it was the first international financial institution to rally support in the fight against Ebola, providing about $300 million for emergency and post-Ebola recovery programmes in the affected countries, and neighbouring countries.
Building an effective health system is fundamental to ensuring that Africa can better respond to health emergencies, build resilient economies, and improve the life expectancy of its people, it emphasises.
According to the AfDB, Africa lags behind the rest of the world, as it carries 24% of the global disease burden while accounting for only 13% of the world's population.
"For instance, the risk of a woman dying from a maternal cause is approximately 23 times higher than for a woman living in a developed country. It is estimated that 5.9 million children under 5 years of age died in 2015, mostly from preventable causes, and that some 217 million African people are undernourished.
"Health requires increased and sustained investments. In April 2001, the African Union countries met in Abuja, Nigeria, and pledged to set a target of allocating at least 15% of their annual budget to improve the health sector and urged donor countries to scale up support."
The World Health Organisation (WHO) recently estimates that $20-54 billion is required to address the healthcare investment gap in the continent every year until 2030 to reach the UHC targets. Yet, domestic spending on health varies largely between countries. In most African countries, public spending falls short of the Abuja target of 15% budget allocation.
At the same time, countries achieve highly varying health results at comparable levels of health expenditures, which indicate that the use of available resources needs to be improved.
The AfDB has promised that it will continue to leverage its position as the trusted development institution on the continent to advance Universal Health Coverage for everyone, everywhere.