The Lagos State Government on Monday, October 16, 2017 promised to support 1,140 farmers in the state with farm inputs and open up the rural road to improve food production. Gov. Akinwumi Ambode said this at a celebration to mark the World Food Day with the theme: "Change the Future of Migration: Investing in Food Security and Rural Development" in Lagos.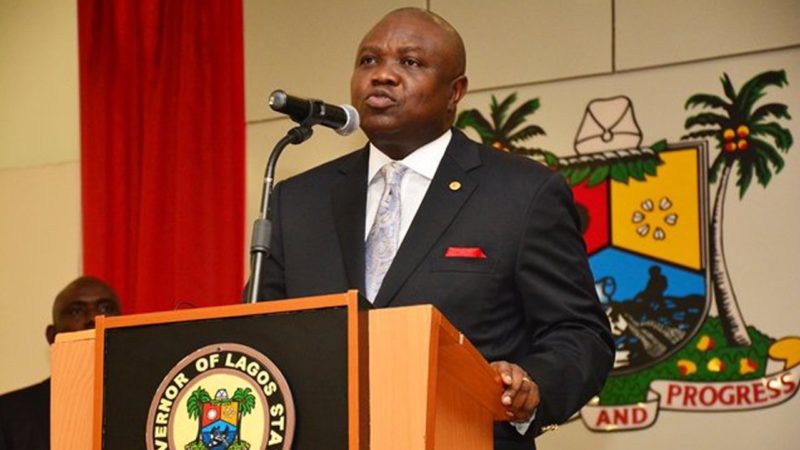 Ambode, who was represented by the Commissioner for Wealth Creation and Employment, Mr Babatunde Durosunmi-Etti, said that investing in rural farming communities would address the problem of rural-urban migration.
"The theme of the 2017 World Food Day celebration cannot be over emphasised because most farming activities are based in rural and semi-urban communities.
"We are, therefore, charged with the responsibility of ensuring that basic facilities are evenly distributed across the state, with an objective to make communities habitable and centres of economic activities.
"The provision of roads would further facilitate easy transportation of harvested produce to the market in the cities. This will reduce post-harvest wastage and translate to more income for farmers.
"To ensure food security, the state is engaging in policies and programmes that will encourage more people to go into food production, in line with our food security objectives," he said.
Ambode said the partnership between the state and the World Bank under FADAMA, coupled with additional financing of rice production, had achieved the desired objectives.
The Commissioner for Agriculture, Mr Toyin Suarau, said that the commemoration of the World Food Day was a way of encouraging farmers to increase production with ease.
The News Agency of Nigeria (NAN) reports that there was exhibition of agricultural produce and inputs during the celebration.
The three schools that emerged first, second and third, in the quiz that was organised during the celebration, were rewarded with laptop computers.
Some Local Council Development Areas in the state were also rewarded for being outstanding in agricultural practices and agro-processing ventures.