This year's World Food Day with the theme "Leave no one behind" is celebrated amid a deteriorating global food security crisis with an all-time high of numbers of people at risk of experiencing serious levels of hunger in different parts of the world. This is especially so among developing countries in Africa and Asia with Nigeria being no exception.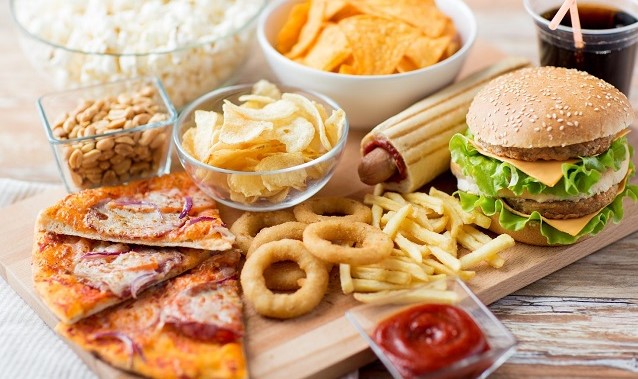 With the war in Ukraine, along with several conflicts in different parts of the world (Boko Haram insurgency in Nigeria and ethnic conflicts), coupled with the very severe effects of climate change resulting from severe weather events that has caused drought, flooding and other natural disasters, major disruptions have occurred to the food supplies to various countries.
The World Food Day is one of the most celebrated days on the United Nations (UN) calendar and is celebrated in over 150 countries worldwide. This day enables all stakeholders including governments, businesses, NGOs, the media, and general public to come together for joint reflection and action on how to address the challenges faced by those who suffer the most from hunger. By creating global awareness, it is hope that the need for food equity will be promoted as well as the need to ensure healthy diets for all.
With the world's population estimated to approximate 10 billion by 2050 and well over 2 billion people already not having regular access to safe, nutritious and sufficient food today, it is clear that new and effective strategies must be articulated and implemented to address this gap in food security.
It is also important that we address the importance of increasing access to healthy and nutritious food for all, including food that is free of toxic chemicals such as trans fatty acids. Improving access to safe and nutritious food is important especially for poor and vulnerable communities who are hit hardest by the harmful effects unhealthy foods have on consumers. This is more so as several of these can be prevented through the improvement in public awareness and appropriate regulations.
Trans fats have been linked to increases in the risk of heart disease, diabetes, obesity, cancers, dementia and death. According to estimates by the World Health Organisation, over 500,000 persons died yearly resulting from complications associated with the consumption of foods high in trans fats. This statistic has led to the call for the global elimination of industrially produced trans-fat by 2023.
Trans fats are fats produced from the industrial process of hydrogenation, whereby molecular hydrogen (H2) is added to vegetable oil, converting liquid fat to a semi-solid and stable fat that have a long shelf life. Food products containing unsaturated fats are susceptible to rancidity with attendant unpleasant taste and odor as a manifestation of their short shelf life. This thus led to research to create a more stable form of unsaturated fat that had the potential for a significantly extended shelf life and improving the value of a variety of foods.
Industrially produced trans-fatty acids (TFA) cause heart disease and death, are not necessary in food and can be eliminated. Industrially produced TFA are used in baked and fried foods, pre-packaged snacks, and certain cooking oils and fats that are used at home, in restaurants and in street foods. Elimination of industrially produced TFA from food is feasible, and some countries are taking action, although until recently this has been mostly in wealthy countries. Efforts need to move beyond high-income countries so that everyone can benefit from TFA elimination.
The theme of this year's World Food Day, "Leave No One Behind'", provides an opportunity for the Federal Government to fast track the gazetting of the 2022 Oils and Fats Regulations, a mandatory regulation that addresses the amount of TFAs permissible in our food systems because this caters to everyone's need and rights regarding access to healthy food options. Early gazetting and implementation of this regulations will also safeguard the health of Nigerians and reduce the inflow of trans-fatty foods into our food markets.
It is important for the Federal Ministry of Health and the National Agency for Food, Drugs Administration and Control (NAFDAC) immediately initiate a regulations implementation framework that will ensure effective compliance by all food producers in the country.
This is for the good of all Nigerians whether young or old, rich or poor, educated or uneducated, rural or urban dweller as effective implementation will guarantee improved health for all by a measure that is so easy to accomplish if the right political will to do so exists.
By Dr. Jerome O. Mafeni, Project Adviser for TFA Elimination, Network for Health Equity and Development (NHED)