The Executive Director, Spectra Industries Ltd., Mrs Remi Kuteyi, has urged the federal and state governments to build a better food system that would be resilient to increasing volatility and climate change.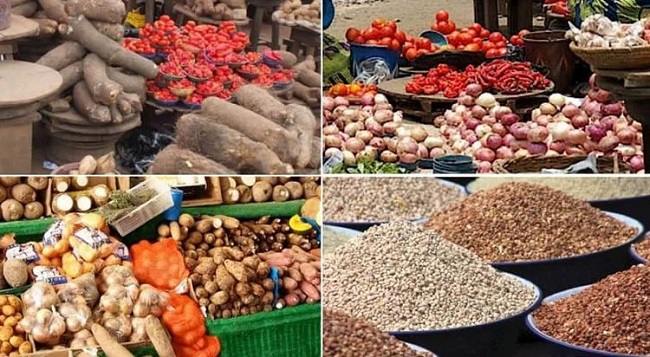 Kuteyi said this on Saturday, October 16, 2021 in Lagos during the 2021 World Food Day (WFD) programme organised by Spectra Industries Ltd.
WFD is an international day celebrated annually worldwide on Oct. 16 to commemorate the anniversary of the United Nations Food and Agriculture Organisation (FAO).
The global event seeks for worldwide awareness and collective action to combat the issue of hunger and ensure healthy diets for all.
According to FAO, two billion people lack regular access to sufficient amount of safe, nutritious food, while three billion cannot afford healthy diets as obesity continues to increase worldwide.
The theme for 2021 celebration was: "Our actions are our future – Better Production, Better Nutrition, a Better Environment and a Better Life."
Kuteyi said that building a resilient and robust food system by the government would deliver a healthy and sustainable diet for all.
She added that it would ameliorate the effects of insecurity and economic hardship on citizens.
Kuteyi noted that less than 10 per cent of Nigerians could afford a healthy diet that provides all the recommended food groups.
She stressed the need for collaborative efforts to strengthen food system and reduce malnutrition.
Kuteyi said that conflict, climate change, environmental crises and COVID-19 emergencies had made food systems fragile.
According to her, the company is celebrating the WFD to sensitise the public, especially its immediate community on the need to consume nutritious meal.
"The food we choose and the way we consume it affect our health and that of our planet," she said.
Also, Mr Duro Kuteyi, Managing Director, Spectra Industries Ltd., said that the day was to create awareness on the importance of eating healthy and functional foods to promote wellbeing.
Kuteyi noted that the company produces food products that are health related.
He said that the company had produced Ready-to-use therapeutic food (RUTF) for the Lagos State Government and some northern states.
"I will advise people to take our cocoa powder because it is loaded with Lecithin which helps to lower cholesterol levels and promote better health.
"It also clears ducts for breastfeeding mothers, promotes healthy brain function and prevents blood clot," he said.
According to him, healthy meals does not necessarily need to be expensive.
He said that inclusion of vegetables and fruits in diets would enhance immunity.
He disclosed that the company would open a factory shop to enable people in the community purchase goods at affordable prices.
Kuteyi appealed to the government to provide more support for farmers in terms of seeds, herbicides and fertilizers, noting that it would make raw materials accessible and affordable for production.
By Oluwafunke Ishola