Osun State Government on Monday, June 5, 2023, instituted action plan against plastic pollution as measures to control plastic waste pollution in the state.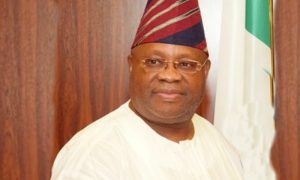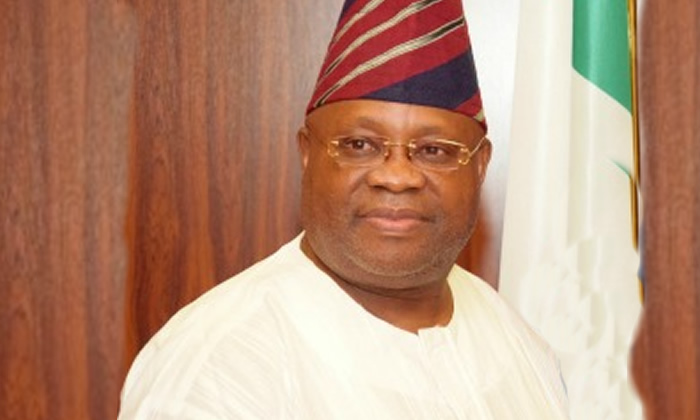 Gov. Ademola Adeleke of Osun instituted the action plan in Osogbo, the state capital, while commemorating the 2023 World Environment Day at the Osun State Ministry of Environment and Sanitation.
The governor, who was represented by the Secretary to the State Government, Mr Teslim Igbalaye, said the action plan would embrace local and international best practices, alongside an implementation plan with deliverables.
Adeleke directed the Osun Ministry of Environment to prepare the State Action Plan Against Plastic Pollution, and that the plan must be ready within the next three months.
He said the three months time frame was so that the implementation would commence in the last quarter of the year.
He said by the 2024 celebration of World Environment Day, Osun would have achieved milestones in concerted efforts to control plastic pollution.
The governor said the scale of plastic pollution was growing relentlessly, and that the world was producing twice as much plastic waste as two decades ago.
He said in 2019, according to the Organisation for Economic Co-operation and Development (OECD) figures, 353 million tonnes of plastic waste were recorded.
"Eight million tonnes of plastic waste leaks into the ocean every year, and urgent action is needed to tackle this problem.
"Under the 'business-as-usual' scenario, the volume of waste entering the environment will increase by three times by 2040." he said
Adeleke said the threat was now beyond the environment, as the pollution poses increasing health risk onto humans, as monoplastic with harmful toxins are finding their ways into our water and food.
He said Osun, however, supports the March 2022 resolution endorsed by 175 countries at the United Nations Environment Assembly (UNEA-5), to start negotiations on an international legally binding agreement to eliminate plastic waste and pollution in the environment.
He said to address the plastic pollution and the climate change question, sub-national entities cannot leave the issue to the national governments alone.
He, therefore, called on state governments worldwide to rise up and create plans of action, adding that Osun State is aiming to be a leading sub-national entity within Nigeria in the fight against plastic pollution as much as in the general climate action arena.
Similarly, to reduce plastic pollution in the country, some environmentalists have called for the replacement of the product with environmental-friendly alternatives.
They said this in separate interviews in commemoration of the World Environment Day (WED) on Monday in Lagos.
The World Environment Day is the UN day for encouraging worldwide awareness and action to protect the environment.
It has held annually since June 5, 1973 as a reminder that people's actions on plastic pollution matters.
The steps governments and businesses are taking to tackle plastic pollution are the consequences of this action.
Ms Gloria Bulus, the founder of Bridge-that-Gap Initiative, an environmental non-profit organisation, said to beat plastic pollution in the country, we must switch to alternatives.
"The main problem in curbing plastic pollution is mainly the lack of capacity to switch to more environmentally friendly products to replace plastics.
"Also the Lack of awareness on the harmful impacts of plastic is another problem.
"If we want to completely reduce plastic pollution, the absence of alternatives for consumers and the general public is still an issue.
"We can practically put an end to plastic pollution by enacting laws and policies and ensure their implementation. Awareness creation can be helpful as we switch to biodegradable products.
"Sensitisation on sorting of waste and proper disposal, including effective waste collection or evacuation as well as up-cycling and recycling play key roles in addressing plastic pollution," Bulus said.
"To curb plastic pollution, we can advocate for the implementation of policies that address plastic pollution or the development of specific policies on plastics.
"We can also advocate for use of biodegradable products. Strong legislation on plastic pollution will be very useful," she added.
On his part, Mr Emmanuel Emechete, an environmental enthusiast, called for effective waste management and sorting to curb plastic pollution.
According to him, "Collection of recyclable plastics and other waste have been major issues yet to get an effective solution to plastic pollution in Nigeria.
"We need to adopt effective waste collection system that can serve from household to the waste management company or provider.
"We need to reduce the use of plastic for products of materials and items. Some items do not have any business being produced with plastic.
"To tackle plastic pollution we must support businesses that are working to reduce their plastic footprint.
"There are many businesses that are making an effort to use less plastic in their packaging and products. When you shop at these businesses, you are helping to support their efforts.
"Effective collection systems are needed to reduce plastic pollution. Holding the big polluters i.e. the company producing plastic related products responsible and accountable.
"We can also practise effective Recycling of plastic whenever possible. Clean your recyclables before you recycle them," Emechete said.
By Olajide Idowu and Mercy Omoike