Nigeria's Environment Minister of State, Mrs. Sharon Ikeazor, has said that the nation will embark on stricter enforcement of policies and laws in order to curb illegal wildlife trade, deforestation and over-exploitation of biodiversity.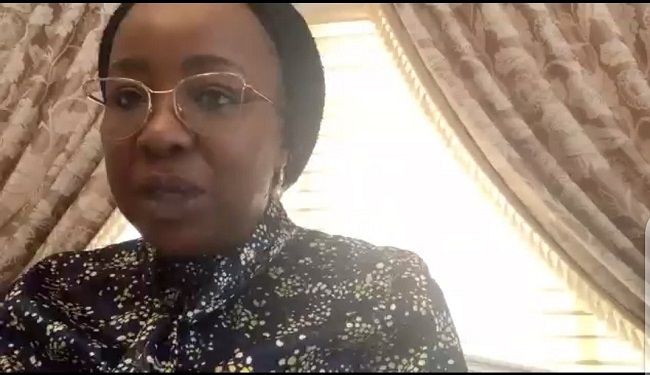 Additionally, she said that government would prioritise the provision of alternative livelihoods to communities to reduce human activities impact on biodiversity and its resources.
Ikeazor made the submission in a presentation on Friday, June 5 at a virtual session hosted by the European Union in collaboration with Wildlife Conservation Society to commemorate the 2020 World Environment Day, which had "Celebrating Biodiversity" as its theme.
Besides conducting a valuation of the nation's biological diversity resources as they contribute to the Gross Domestic Product (GDP), she disclosed that farmers would be encouraged in forest-based communities to practice climate smart agriculture (CSA) through the Reducing Emissions from Deforestation and Forest Degradation (REDD+) programme.
"Government will also ensure the sustenance of the ongoing campaign against the spread of COVID-19 and other outbreaks and engaging in more aggressive awareness creation at the national, sub-national and community levels," she disclosed, adding that the authorities would likewise leverage on knowledge of indigenous people and communities living in Key Biodiversity Areas (KBA).
According to her, a lot more needs to be done to up-scale the protection and conservation of Nigeria's biodiversity.
She said: "A clear understanding is needed, of the fact that biodiversity is the cradle of life on earth and covers millions of species, from plants, animals, fungi and bacteria, and the ecosystem is the baseline that holds all of this together.
"Human interaction with the ecosystem must remain balanced or else we risk disrupting nature and face the consequence as we are seeing with the COVID-19 pandemic. Therefore, to prevent future pandemics, we must restore, conserve and protect our biodiversity."
The minister said that a sustainable management of biodiversity resources can mitigate the transmission of zoonotic diseases like COVID-19.
"Preserving and protecting intact ecosystems and their endemic biodiversity lessens human-animal contact, the onset of new pathogens, and the prevalence of infectious diseases. Conservation of biodiversity must therefore be high on national agendas as it is the most effective, and the most cost-effective way to prevent future outbreaks that endanger human lives and threaten livelihoods," Ikeazor declared.
She emphasised that the pandemic has shown to the world the importance of biodiversity and the need to upscale inherent conservation strategies.
Titled: "Biodiversity and COVID-19: Can we prevent future outbreaks?" and moderated by Kurt Cornellis, the webinar also featured Chike Ihekweazu, Director General of the Nigeria Centre for Disease Control (NCDC); Chris Walzer of the Wildlife Conservation Society; Charles Emogor, a PhD student of zoology; and Iroro Tanshi, a conservationist and teacher.