An environmental group, "Let's Do It! Nigeria", says it is set to stage a massive action to commemorate September 15, 2018 World Cleanup Day in 27 locations across the country.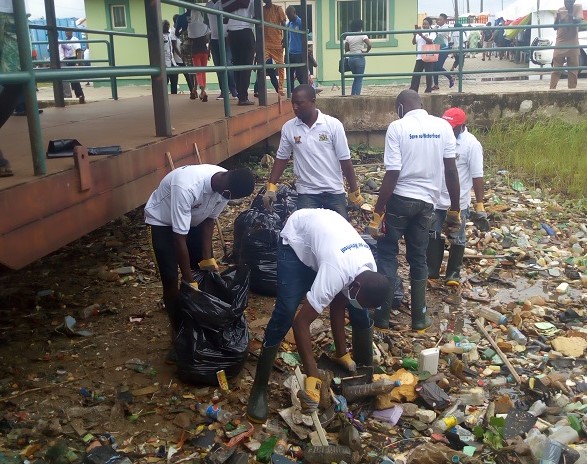 A Director in Let's Do it! Nigeria, Mr Gafar Olorunleke, told the News Agency of Nigeria (NAN) on Tuesday, September 11 that the group had the mandate and vision for a waste-free Nigeria.
Olorunleke, an environmentalist, said that it had team leads across Nigeria's 36 states and the Federal Capital Territory with over 5,000 team members who had connected with over 10,000 volunteers who were ready to execute the biggest cleanup action in the country.
He called on Nigerians to come out in their numbers to commemorate the Sept. 15 World Cleanup Day.
"We urge Nigerians to show support for the environment and come out to clean their communities on that day.
"Trash blindness is the single biggest obstacle to creating cleaner communities which is aided by our attitude toward wastes.
"Nigerians have grown so accustomed to trash that we no longer notice it nor acknowledge that waste is actually a resource and not trash," the environmentalist said.
According to him, the group is aiming at uniting sectors across the country for a waste-free Nigeria by 2030.
"This year will witness the biggest civic action in history where Let's Do it! Nigeria and partners will join 150 other countries of the world for World Cleanup Day on Sept. 15, 2018.
"We have a huge network of volunteers who are inspired to have a clean environment and our goal is to unite every sector of the society for a waste-free Nigeria by 2030," he told NAN.
Olorunleke said that the group's mandate aimed at fostering proper waste management among Nigerians and the implication of Trash Blindness on the environment.
"Our aim is to inspire Nigerians toward positive mindsets on waste management by engaging key stakeholders on achieving circular economy.
"We will unite five per cent of the country's population for the biggest civic action in history on World Cleanup Day."
NAN reports that the ACT Foundation, various states environment ministries and civil society organisations are partnering with Let's do it! Nigeria to commemorate the World Cleanup Day.
The World Cleanup Day began in Estonia in 2008 when 50,000 people united to clean up the entire country in just five hours.
The World Cleanup Day is currently being celebrated in over 150 countries of the world.
By Mercy Okhiade