The LasGidis Recyclers on Saturday, September 18, 2021 sensitised residents of Victoria Island, Lagos on the dangers of plastic waste and the benefits of cleaner environment.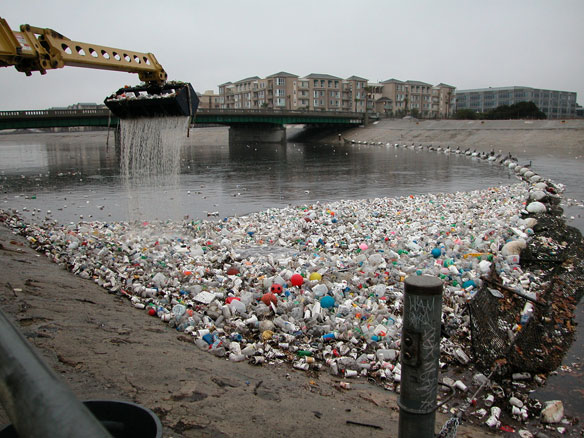 The event, held at Iru on Victoria Island, had environmentalists and volunteers clean the area of plastic litters to mark the 2021 World Cleanup Day, held every Sept. 18.
The event was organised to arouse public consciousness on the benefits of clean environment for mankind.
In her address, Chief Executive Officer of LasGidis Recyclers, organisers of the programme, Mrs Idu Okeahialam, said that cleaner environment was essential for a healthy populace and rewarding ecosystem.
Okeahialam frowned at the nonchalance with which people discard single-use plastics in the environment and charged the people to be environment friendly by ensuring that such plastics were gathered for recycling.
The environmentalist, who is also a green environment advocacy, said that the organisation would initiate an incentive to encourage people to gather plastic waste for reuse.
"The course of plastic gathering for recycling is a noble venture for it rewards both the participant and nature, thereby making the ecosystem more friendly," she said.
Speaking at the community clean-up, Chairman Iru Community Development Association (CDA), Mr Kayode Shakoto, said that the exercise was worthwhile.
The community leader, who coordinated the clean-up that took the volunteers to Oniru palace gate and hybrid Oniru Estate, added that the exercise was routinely needed to make the area clean.
Another environmentalist, Mr Samuel Obeghe, said: "People should not wait for government to tell them to keep the environment clean."
Obeghe, popularly known as ECO Evangelist, asked the people to ensure life styles that do not endanger the environment, saying environment disaster do not discriminate between race or class.
He said that the presence of plastics in the environment pollutes the air, endangers water bodies and aquactic lives, increases climate change and, therefore, should be recycled to create wealth.
By Uchenna Eletuo