The Chief Medical Director, University College Hospital (UCH), Ibadan in Oyo State, Prof. Temitope Alonge, said on Monday, February 5, 2018 that over 70 per cent of cancer cases manifest very late, making early care  impossible.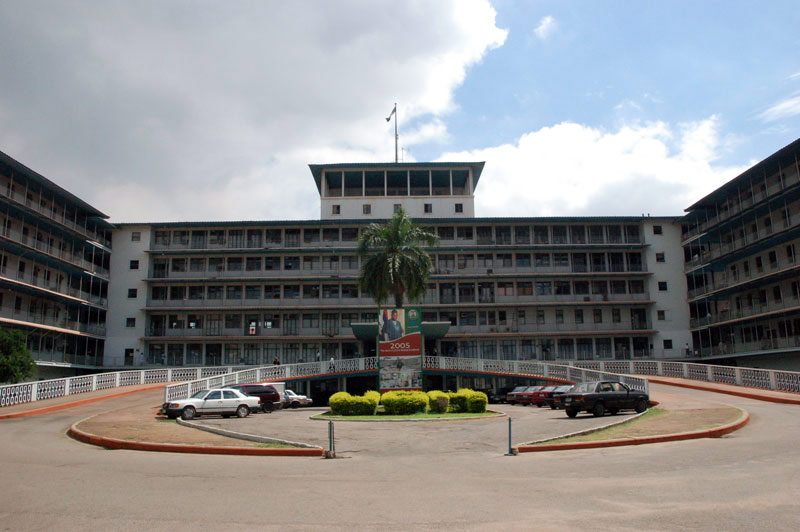 Alonge told a media briefing to mark 2018 World Cancer Day that people within the age bracket of 40 and 45 years and 50 and 54 years are at risk of developing breast cancer in women and prostate cancer in men.
"At least, 70 per cent of cancer cases manifest very late and this has made early care impossible.
"UCH is a tertiary hospital that has a four-way plan of action of handling treatment of cancer in Nigeria.
"These are cancer prevention, identification stage (when it develops), the diagnostic stage and the end of care session (palliative care).
"As part of activities to reduce the burden of the disease, the management has decided to carry out routine immunisation to prevent cancer.
"We have put in place screening measures of diseases that could later develop into cancer,'' Alonge said.
He noted:"We are beginning with all female staff of UCH will be screened for breast cancer and after this, the services would be extended to the men who would be screened for prostate diseases and cancer by mid-year.
"UCH has spent a lot ultrasonography and screening machine and even though we cannot screen 100 per cent successful cases, we are very sure the burden of cancer will be reduce considerably after the exercise in Nigeria.
"Hepatitis will be treated free for staff to prevent liver sclerosis and in collaboration with the College of Medicine, University of Ibadan, we will use the laboratory to detect colon cancer."
Alonge said virtually all hospitals in the country had no data to work with, adding "UCH collated data on cancer cases between January and December, 2016.''
According to the don, from the report and statistics collated, breast cancer has the highest prevalence rate in women and prostate cancer has the highest prevalence rate in men.
In his presentation, Dr Adeyinka Ademola, said causes of cancer differ in human beings.
Ademola said "precision medicine" has come in handy an important tool for the treatment of cancer in patients.
"The implication of using precision medicine is that we can know the genomes responsible/driving the activities of the particular cancer a patient has.''
Prof. Niyi Olanipekun, the Head Radiation Oncology Unit and Chairman, World Cancer Awareness Day Committee, said poverty was the primary reason the prevalence rate of breast cancer was high in Nigeria.
Olanipekun also listed ignorance, `out-of-pocket payment policy' as part of the challenges that had led to the increase in the burden of cancer in Nigeria.
"Influence of quacks, who have become our major competitors as medical practitioners have not helped the situations too.
"Because  these patients cannot access normal medical treatment and these quacks (one medicine treats all) – (in Yoruba meaning Gbogbo nise) tend to be cheaper, patients prefer to visit them for anticipated treatment.''
Olanipekun said the week-long awareness programme include engaging in public awareness enlightenment programmes, seminar on various cancer cases and palliative medical care.
"We will round off the week with a cancer awareness walk by all staff of the hospital on Saturday," he said.
The News Agency of Nigeria reports that the theme for 2018 is: "We can, I can". Under the theme, people are expected to individually and collectively understand and work towards lessening the impact and the harmful effects of cancer globally.
On Sunday Feb. 4, individuals and communities across the world came together to raise awareness about cancer.
By Olabisi Akinbode