Some health stakeholders in Nasarawa State have urged husbands to help promote and support six months exclusive breastfeeding by encouraging their wives.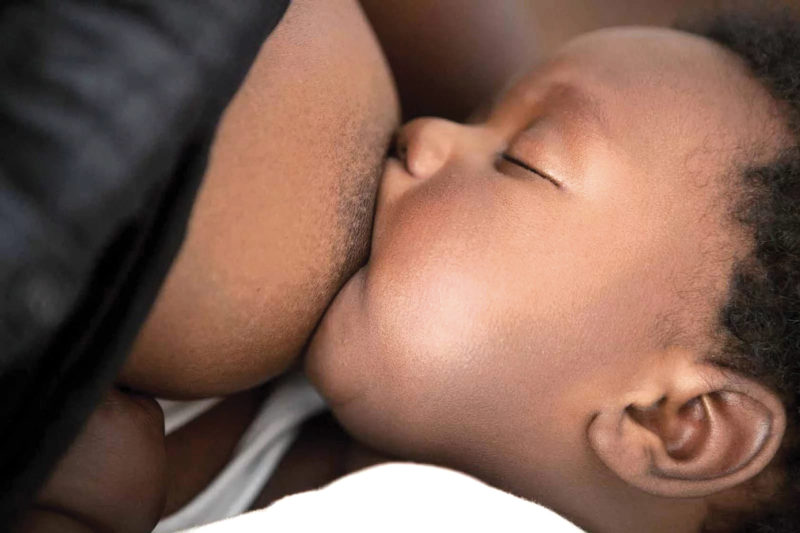 The stakeholders made their opinions known in separate interviews with the News Agency of Nigeria (NAN) on Wednesday, August 1, 2018 in Akwanga Local Government Area of the state where the 2018 World Breastfeeding Week was kicked off with a news conference.
The state is joining in the celebration of the annual World Breastfeeding Week held every year from Aug. 1 to Aug. 7, to promote exclusive breastfeeding for the first six months which yields tremendous health benefits, providing critical nutrients, protection from deadly diseases.
The theme of the 2018 celebration is "Breastfeeding: The foundation for Life''.
Dr Absalom Madawa, Director, Primary Health Care, Nasarawa state Primary Health Care Development Agency (NSPHCDA), told NAN that husbands need to play their role in the entrenchment of six months exclusive breastfeeding in the society.
He added that the crucial position husbands occupy in the society and in the lives of a child made it imperative to urge them to support their wives in raising a child properly by encouraging six months exclusive breastfeeding for the benefit of a child's health and nutrition.
"Husbands play a crucial role here. They need to support the women to give breast milk to the child and to give it exclusively for the first six months.
"Sometimes, you find husbands challenging their wives on why the child is not given water.
"But all the water the child needs is in the breast milk. The child does not need any additional water because inside the breast milk and part of its content is water and that is enough.
"So I use this opportunity to urge our men to always encourage their wives on breast milk so as to raise healthy children," he said.
Another health stakeholder, Dr Ibrahim Alhassan, Director, Public Health, Nasarawa state Ministry of Health, said the consequences of malnutrition goes beyond the physical illnesses it causes.
"Husbands need to be supportive because the consequences of malnutrition go beyond the physical illness the patient may suffer.
"There is also mental retardation and mental challenge for the children affected. Once that happens, academic performance becomes a challenge," he warned.
Hajiya Amina Ahmed, Director of Social Mobilisation, NSPHCDA, however said apart from the crucial support from husbands, employers need to promote breastfeeding by creating an enabling environment for nursing mothers to constantly attend to their infants.
"The role husbands play is too crucial to ignore. That is why we have to continue to enlighten them to encourage and not discourage their wives to embrace exclusive breastfeeding.
"Employers also have a role to play because we have women who are been employed in different places. So employers cannot but promote breastfeeding for them and to that they have to create the enabling environment for them to be able to have their children within earshot of that.
"This is because when the child needs breast milk, the child can be given because breast milk is given on demand so that if the child cries one million times, the mother has to provide breast milk one million times," she said.
By Olukayode Babalola