The World Back Chief Operating Officer in Nigeria, Mrs. Joy Agne, has urged the 19 states participating in the Nigeria Erosion and Watershed Management Project (NEWMAP) to speedily meet the bank's requirements to enable them to access the $400 million loan.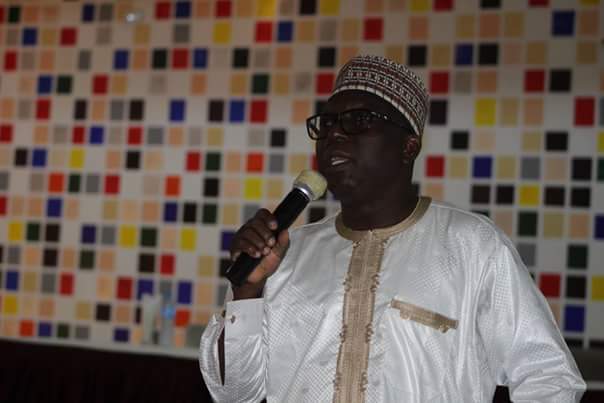 The bank has initially set aside $500 million for erosion control in seven selected states of southern Nigeria, but later included some states to become 19 states.
Agne gave the directive during the opening ceremony of a four-day workshop for 19 states on the commencement of World Bank supervision mission of NEWMAP on Wednesday, October 3, 2018 in Katsina, Katsina State.
"The four-day workshop is organised by World Bank officials to educate the management staff of 19 participating states in Nigeria on how to access the $400 million additional funds.
"The staff of the bank will teach NEWMAP coordinating officers on ways to meet the necessary requirements set by the bank before March 2019 as the World Bank may likely push the money to another sector if the states failed to meet the requirements.
"We are calling on the participating states to hasten and meet the World Bank requirement before March 2019 to benefit from the projects.
"The bank wants the participating states to enact the laws and be ready to sign all the necessary agreements that will make erosion control possible.
"For now, Enugu and Katsina states are the only states that had created enabling environment for the NEWMAP projects to commence," she said
Earlier, the National Coordinating Officer of NEWMAP, Alhaji Dahiru Salisu, said that the NEWMAP project belongs to Nigeria and is being supported by the World Bank.
"The World Bank is ready to assist Nigeria to control its erosion without waiting for Legislative Budget.
"The World Bank money is most difficult funds to spend as it needs certain requirements to meet before accessing it.
"This workshop is designed by the World Bank to meet, interact and know the commitment of participating states in order to know their area of training needs," he said
The coordinating officer said that the bank has set aside $900 million but later realised that it would not be enough for the control of erosion in Nigeria.
He added that the European investment Bank had promised to pump $200 million into the project.
By Shehu Danjuma