The International Finance Corporation (IFC), a member of the World Bank Group, is providing a $400 million financing package for Banco Itaú Unibanco, one of the largest banks in Brazil, to support projects that will help mitigate the effects of climate change. With IFC's support, Itaú will finance renewable energy, water treatment, and energy efficiency projects, along with other initiatives that help to reduce greenhouse gases.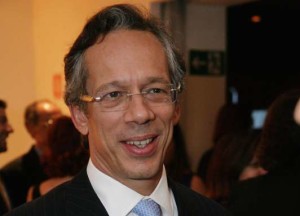 The financing includes a five-year $100 million loan for IFC's own account and a three-year $300 million syndicated loan. The syndicated lenders are Bank of America, Commerzbank, and Mizuho Bank, each with a $100 million participation.
Access to reliable and affordable energy from diversified sources, including renewable energy, is critical to securing Brazil's long-term competitiveness and sustainable economic growth, and thus a key development priority for IFC. Brazil has a large untapped renewable energy potential comprising wind, small hydro and biomass resources. Installed capacity of renewable energy is expected to increase by 10 percent through 2021 to meet the rising demand for power and reach Brazil's goal of increasing the share of renewable sources in the country's energy mix.
"This financing is aligned with Itaú Unibanco's goal to promote improved quality in the country's energy matrix," said Candido Bracher, Itaú BBA CEO.
"IFC is pleased to partner once again with Itaú to finance projects that help promote Brazil's sustainable development" said Hector Gomez Ang, IFC Brazil Country Manager. "Private sector plays a critical role in expanding access to climate change mitigation solutions. Itaú, with its ability to multiply the reach of IFC's investments, is an important partner to foster sustainability in Brazil."
Since 2005, IFC has invested $1.7 billion in climate-related projects in Brazil. IFC's global renewable energy strategy focuses on investing in technology and new business models to reduce the cost of renewables, helping to mak them more widely and increasing access to energy in emerging markets. Globally, since 2005, IFC has provided about $11 billion in long-term financing for renewable power, energy efficiency, sustainable agriculture, green buildings and private sector adaptation to climate change. IFC has co-financed more than 2,600 megawatts of wind power and more than 800 megawatts of solar power in emerging markets.  In FY14, IFC's global climate investments were $2.5 billion, including 117 projects in 35 countries.
Itaú Unibanco is the largest privately owned bank in Latin America. Its vision is "to be the leading bank in sustainable performance and customer satisfaction". To accomplish this, it has established a set of 10 corporate culture attitudes to guide its teams. Itaú Unibanco's main operations are: commercial banking (insurance, pension plan and capitalisation products, credit cards, asset management, credit products and services for individuals and small companies); wholesale banking (Itaú BBA – corporate and investment banking – and middle-market companies); and consumer credit (financial products and services to non-account holders).
Its operations are mainly in Brazil, but its international presence enables it to provide high-quality service to local clients and Brazilians abroad. It is present in 19 countries outside of Brazil. Itaú Unibanco is listed on the BM&FBovespa, Buenos Aires and New York stock exchanges (ITUB).
The IFC is a global development institution focused exclusively on the private sector. Working with private enterprises in about 100 countries, it utilises its capital, expertise and influence to help eliminate extreme poverty and boost shared prosperity. In FY14, it provided over $22 billion in financing to improve lives in developing countries and tackle the most urgent challenges of development.