Apparently keeping with its mandate and vision of ensuring environmental protection, natural resources conservation and sustainable development, the Department of Climate Change in the Federal Ministry of Environment, in collaboration with the World Bank, will hold a series of workshops for legislators; state government officials; ministries, departments and agencies (MDAs); and private sector players next week on climate change resilience.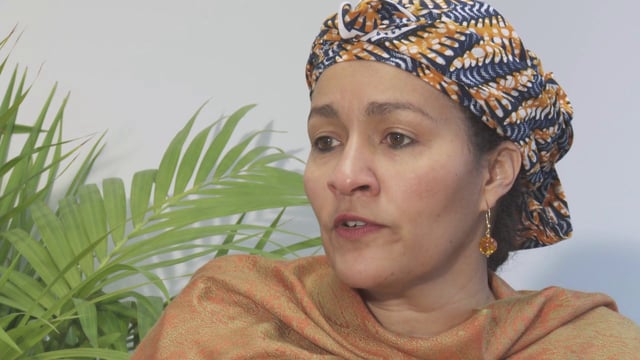 Themed "Accelerating Climate-Resilient and Low-Carbon Development," the forums are scheduled to hold in Abeokuta (Ogun State), Kaduna (Kaduna State) and Abuja (FCT) between February 13 – 17 2017, and centre on knowledge delivery, experience sharing and call to action.
It was gathered that the workshops will enable knowledge dissemination and stakeholders' role in implementing sectoral and multi-sectoral climate actions towards accelerating climate-resilient and low-carbon development across the country.
Minister of Environment, Amina Mohammed, who is expected to declare the workshops open, says that the Federal Government remains committed to empowering people, taking climate action and protecting the environment.
According to her, the Federal Government's commitment to taking climate action remains top of the administration's agenda as demonstrated in the signing of the Paris Climate Change Agreement and participation at the UN Climate Change Conference in Marrakesh, Morocco last year.
"This commitment is also reflected in the sector-wide implementation of the Nationally Determined Contributions (NDC) using a participatory approach to accelerate resilience and achieve the Sustainable Development Goals (SDGs)," she stated.