The Word Bank Board of Directors says it has approved the third Regional Disease Surveillance Systems Enhancement (REDISSE) Project and committed additional $120 million to the work plans.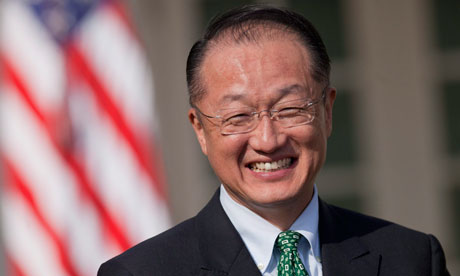 Mr John Paul Clark, the World Bank Senior Health Specialist, made the disclosure on Monday, October 16, 2018 in Lagos at the opening of the ongoing technical sub-committee meeting of the REDISSE project.
According to him, the project has a total of $367.8 million and aims to strengthen disease surveillance and response systems at regional level and in ECOWAS Member States and Mauritania.
The REDISSE project is a Regional project funded by the World Bank, covering all the 15 ECOWAS countries and Mauritania in five-year phases from 2016 to 2023.
The first phase covers three countries, including Guinea, Senegal and Sierra Leone, while the second phase covers four countries of Nigeria, Guinea-Bissau, Liberia and Togo.
Its implementation is in the third phase, covering four countries – Benin, Mali, Niger and Mauritania.
Clark said: "REDISSE project is now providing credits and grants to 11 countries in and West African Health Organisation (WAHO) with the budget growing to $400 milion.
"REDISSE is the World Bank's flagship investment in both Health Security and the One Health agenda," he said.
Reviewing implementation of the programme, Clark expressed displeasure that REDISSE 1 (Guinea, Sierra Leone and Senegal) has a disbursement ratio of only 14 per cent, compelling the downgrading in June 2018 from Satisfactory to Moderate.
According to him, this can fall to unsatisfactory "unless the pace of implementation increases".
The REDISSE 2 (Togo, Guinea Bissau, Nigeria and Liberia) has disbursement ratio of nine per cent; a big portion of which is for activation of the CERC in Nigeria due to the Lassa Fever.
"It also warns that the project is at risk of ratings down-grade this year.
"As such, we need to take our work here very seriously; we need to see both what is and what is not working well in planning and implementation.
"What can we do better?
"This is our opportunity to discuss the challenges we face openly.
"It is to identify some best practices and to advise each other on how best to move forward toward our objective of building capacity to prevent, detect and respond to disease threats in West Africa," Clark said.
Declaring the meeting open, the WAHO Director-General, Prof. Stanley Okolo, charged participants to assess the status of implementation of the recommendations of the first Regional Steering Committee Meting.
The director-general, represented by Dr Carlos Brito, said the meeting has a "heavy task" of producing strategy for implementation of the REDISSE Project.
"Success of the implementation of the project is very important to us.
" I commend and thank the technical partners – WHO, OIE, RAHC, CCISD, FMx and other partners.
"I also commend the Nigerian Government for accepting to host the meeting," he said.
The two-day technical sub-committee meeting is being attended by all the 15 ECOWAS member States and Mauritania.
By Vivian Ihechu