The World Bank, Canada and the United Kingdom have announced financial, technical and advisory support for developing countries that have decided to transition away from coal and accelerate the uptake of cleaner sources of energy.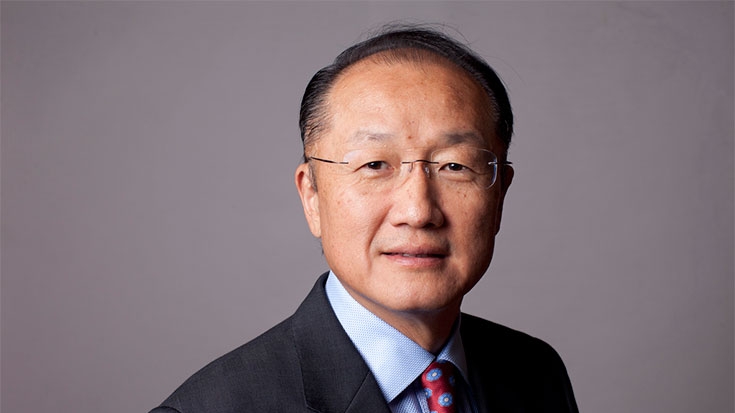 The disclosure was made in Katowice during the UN Climate Change Conference (COP24) that held in December 2018 in Poland.
The Canadian government pledged up to CAD $275 million to fund the Energy Transition and Coal Phase-Out Programme. The funding, it was gathered, will help developing countries in Asia to slow coal production while scaling up energy efficiency and low-carbon energy alternatives.
At the same time, the UK government pledges £20 milion to the World Bank's Energy Sector Management Assistance Programme (ESMAP), a global knowledge and technical assistance programme administered by the World Bank to help low- and middle-income countries implement environmentally sustainable energy solutions.
Both these programmes will support the deployment of solar and battery storage, geothermal and offshore wind development, coal plant closure, and improvement in energy efficiency, particularly in buildings and cooling.
With the new financial support from Canada and the UK, the World Bank will also expand its work to help countries that have made the decision to transition away from coal, close mines and address the resulting socio-economic impacts on workers and communities. This means taking steps to protect jobs and skills and preserve the environment, including through strong social safety nets for coal mine workers and the reclamation and repurposing of coal mine areas.
In conjunction with COP24 in Poland, the World Bank launched a new report titled: "Managing Coal Mine Closure: Achieving a Just Transition for All", which outlines the lessons learned from coal mine closures to date, and key steps governments can take to minimise social conflict and economic distress.
The report shows that the socio-economic impacts of coalmine closures are significant, with some coal-dependent regions continuing to lag socially and economically. However, countries can achieve a "Just Transition for All" through early engagement and dialogue and strong social assistance programmes for workers, families and communities.
Governments, says the report, play a leading role in this transition, bearing the cost of physical closure of mines and labour transition programmes, even when coal mines are privately owned. It adds that while many coal mining areas are unable to create new job opportunities, governments can implement labour mobility schemes, enabling coal mining communities to move to areas with strong economies and new job prospects.
Because the coal mine industry has shifted from West to East, future coal mine closures and associated job losses will be concentrated in Asia, with the top three global coal producers – China, India and Indonesia – the most affected, projects the report.
Senior Director and head of the Energy and Extractives Global Practice of the World Bank, Riccardo Puliti, says: "Our focus is on human dimension and helping countries accelerate the energy transition. A Just Transition for All means people's livelihoods and communities need to be protected and that requires a carefully managed, sustained, longterm approach. Governments must prepare well in advance of any coal mine closures, implementing strong safety nets for workers ahead of job losses."
Canada's Minister of Environment and Climate Change, Catherine McKenna: "Countries need to phase out coal if we are to meet our Paris Agreement targets. Pollution from coal has major repaercussions on climate change, on our health, and on people. People need to be at the heart of our policies to tackle climate change. We know we have to phase out coal in a way that supports coal workers and coal communities, because the transition is not always easy. By working together, we can cut emissions and make sure people have good job opportunities in the future clean economy."
The UK's Minister for Energy and Clean Growth, Claire Perry: "The UK and Canada have truly led the world in powering past coal, with the UK going more than 1,700 hours without coal this year. But climate change is a global problem, which requires a united response. This World bank fund, backed by £20 million from the UK Government, will allow world-leading expertise to be shared globally to encourage developing countries to move away from coal power and embrace renewable energy, helping them to save the planet while giving their economies a vital boost."