To reduce pressure on forest reserve, the Edo State Government on Thursday, June 23, 2022, inaugurated a cassava processing facility at Udo, a forest-dependent community in Ovia South-West Local Government Area of the state.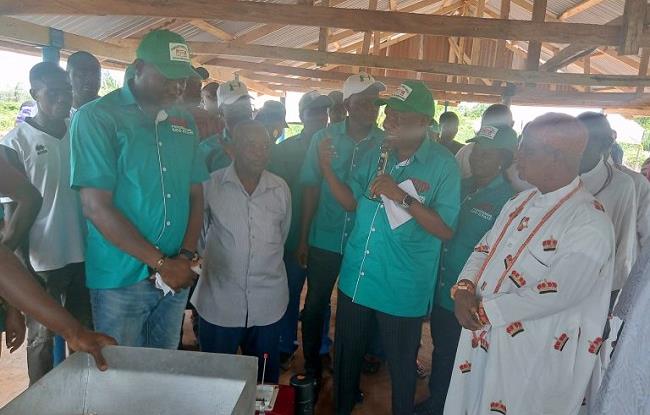 The facility is a livelihood support project under the Reducing Emissions from Deforestation and Forest Degradation (REDD+) programme of the United Nations.
In his address, the Commissioner for Environment and Sustainability, Mr Jonathan Lawani, commended the Federal Ministry of Environment for selecting the state as one of the REDD+ states.
Lawani described the facility as a milestone toward a significant campaign on forest conservation, sustainable and management.
According to him, the project will create jobs for some viable youths in the community, reduce pressure on the neighbourhood forest reserve and address the challenges of deforestation and degradation of forest in the state.
"The inauguration of the industrial cassava processing line machines has been made possible by Forest Carbon Partnership Facility, World Bank REDD+ assisted programme," he said.
The commissioner recalled the various measures which the state government had put in place to bring back forest, one of which, he said, was partnership on regeneration of the state forest.
In her address, Coordinator of REDD+ in the state, Mrs Titilayo Omoigui, said that the programme was aimed at reducing greenhouse emissions by slowing down, halting and reversing forest loss and degradation.
She said that the facility was to serve as an alternative means of livelihood for forest-dependent communities like Udo.
"If we are talking about sustainable forest management, it must include provision of alternative means of livelihood for the forest-dependent communities.
"This is the main aim of providing these livelihood machines, to reduce pressure on our forest reserves, as this will encourage direct resistance on the part of the community to deforestation through community forest policing," she said.
In his address, the Iyase of Udo, Uzi Patrick Igbinidu commended REDD+ and other support groups for their intervention programmes at checkmating the incessant deforestation and degradation of Udo Forest.
The illegal logging activities and poaching in the area, the monarch said, had resulted in environmental hazards and disasters ranging from gully erosion, extinction of wildlife and loss of important economic trees.
"Most importantly, the programme has also led to the construction of an enviable standard and ultramodern cassava mill, currently due for commission.
"Indeed, we are eternally grateful to you all," he said.
By Usman Aliyu