Pacific Coordinator, World Alliance for Mercury-Free Dentistry, Fiji, Ms. Emele Duituturaga, and Project Coordinator and Private Sector Engagement Specialist, SIDS, Ms. Melanie Ashton, are among the speakers and panelists that shared experiences at the Small Islands Developing States (SIDS) webinar Programme that held on Wednesday, December14, 2022.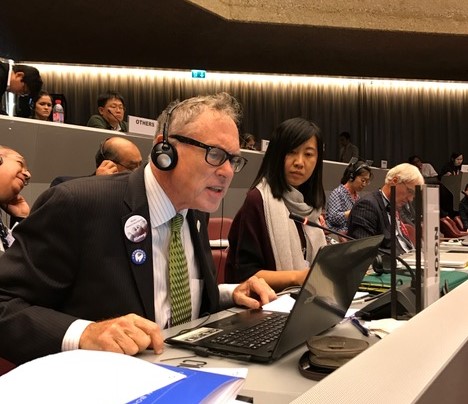 Small Island Developing States (SIDS) are a distinct group of 38 UN Member States and 20 Non-UN Members/Associate Members of United Nations regional commissions that face unique social, economic and environmental vulnerabilities.
Mercury is a highly toxic element considered one of the top 10 chemicals of major public health concern, according to the World Health Organisation (WHO).
Mercury is controlled through the Minamata Convention, a global treaty to protect human health and the environment from the adverse effects of the substance. Through the Minamata Initial Assessment (MIA) process, countries understand the key sources of mercury and set priorities.
The webinar provided SIDS the opportunity to share experiences of completing MIAs across SIDS regions and explored key sources of mercury in SIDS; learn from each other and shared the ideas on next steps of mercury reduction.
Under the GEF-funded Implementing Sustainable Low and Non-Chemical Development in Small Islands Developing States (SIDS) Programme, the webinar featured SID stakeholders and actors engaging and collaborating via the Green Forum SIDS Community of Practice on SIDS Mercury, a space for exchange of information on immediate actions and experiences in catalysing global action on mercury, and awareness-raising in support of implementation of the Minamata Convention on Mercury.