The Minister of State for Health, Dr Osagie Ehanire, has reiterated Federal Government's commitment to achieve Universal Health Coverage (UHC) by 2025.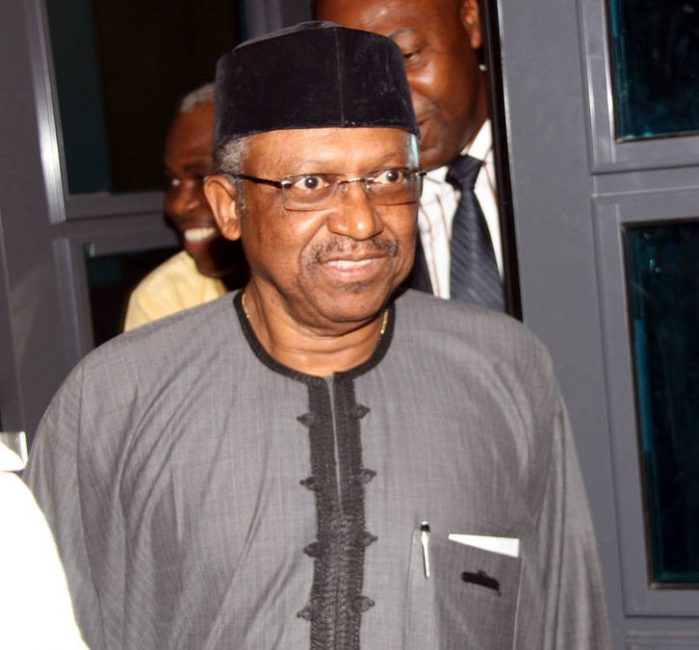 The minister made this known while briefing newsmen on Monday, April 9, 2018 in Abuja as part of activities to commemorate 2018 World Health Day with the theme "Universal Health Coverage: Everyone, Everywhere."
He said that the Federal Ministry of Health also has "Health for All" as its slogan.
World Health Day is a global health awareness day celebrated every year on April 7 under the sponsorship of World Health Organisation (WHO) and other related organisations.
WHO held the first World Health Assembly in 1948 and the Assembly decided to celebrate April 7 of each year as World Health Day with effect from 1950 to draw worldwide attention to major global health issues.
Ehanire said Federal Ministry of Health, through National Health Insurance Scheme (NHIS), set the mandate to achieve UHC by 2025.
He added that Federal Government recognised the importance of UHC in National Health System as part of social protection architecture aimed at ensuring that Nigerians got quality health service when and where they needed it without suffering financial hardship.
He said: "Government is working to provide physical access to health care with the revitalisation of one functional Primary Health Care Centre in every political ward to serve citizens, even when they do not immediately have money to pay.
"This helps to preserve human capital and contributes to productivity and socioeconomic development, while supporting equity, especially among rural dwellers and the urban poor, leaving no one behind."
The minister noted that UHC strategy and approach to better healthcare vary from country to country and that Nigeria had studied other countries' models.
He said the lessons learned toward the goal of UHC for Nigerians yielded the National Health Act (NHAct).
Ehanire added that the National Health Act provided the guidelines for Basic Health Care Provision Fund (BHCPF) National Health Care Financing Policy and Strategy, Primary Health Care Under One Roof (PHCUOR), among others.
He said the Act, enacted in 2014 to provide framework for regulation, development and management of National Health System.
"Operationalisation of the Act, as step toward UHC, is expected to support physical and financial access to healthcare by aiding and revamping of neighbourhood PHC Centres and solving challenges of human resource for health."
By Mustapha Yauri