An official of the Cross River State Government, Dr Edu Effiom, on Tuesday, November 13, 2018 commended communities that voluntarily donated lands for the establishment of woodlots in the state.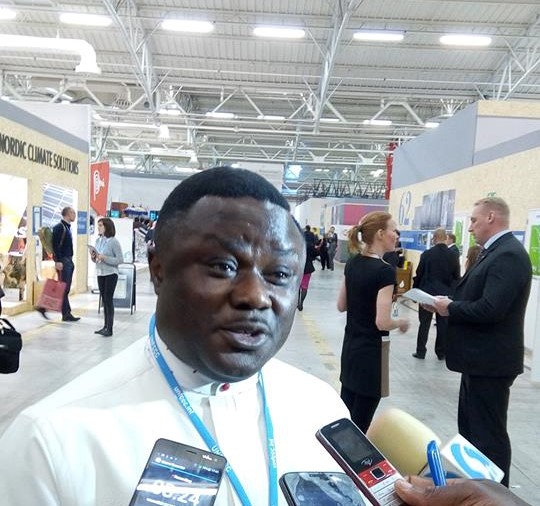 Effiom, the state's Focal Person for the Project, made the commendation while conducting the project's Steering Committee round some of the plantations in Calabar Municipality.
Wikipedia defines a woodlot as a parcel of a woodland or forest capable of small-scale production of forest products (such as wood fuel, sap for maple syrup, sawlogs, and pulpwood).
It also has recreational uses like bird watching, bushwalking and wildflower appreciation.
Effiom said that the committee was set up to ensure adherence to sustainable fuel-wood management across the state.
He said that some communities had donated lands for the project and planted gmelina and teak seedlings (using 3-by-3 metre spacing) with the technical assistance of the State Forestry Commission.
According to the state official, the communities that donated lands included Esuk-Utan in Ikot Ansa community in Calabar Municipality, Igwo community in Obudu and Bateriko community in Boki Local Government Areas.
"Ikot Ansa community donated three hectares, Igwo community four hectares and Bateriko community donated three hectares of land respectively.
"This makes it a total of 10 hectares of land developed as woodlots in Cross River State,'' Effiom said.
The Leader of the steering committee, Engr. Okon Ekpenyong, expressed satisfaction with the commitment and passion of the communities and thanked them for embracing the project.
Ekpenyong said that the benefits of the project were numerous, adding that it would impact positively on the environment for the benefit of the larger society.
Responding on behalf of the communities, Mr Patrick Adorable, Chairman, Forest Management Committee, Igwo community, said they were pleased to be part of the project.
Adorable appealed for material and financial assistance to enable the communities to maintain the established woodlots.
They also expressed their readiness to partner the state in other areas of the project.
By Benson Ezugwu