"Women in chemical-intensive industries and waste work face multiple burdens. They are disproportionately impacted by hazardous chemicals and waste exposure due to social, biological factors, and gender differences," Donna Paz T. Reyes, Board Member of BAN Toxics said, as the group joins the world in celebration of Women's Month.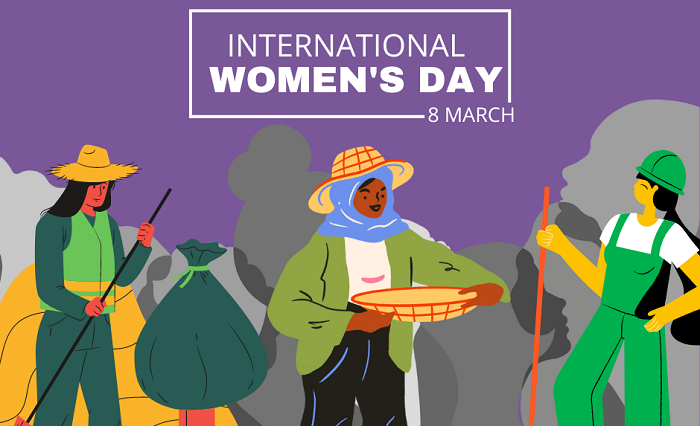 "They are exposed to endocrine-disrupting chemicals, heavy metals, and persistent, bioaccumulative, and toxic substances found in household products as they are generally responsible for most domestic work. As Earth keepers, women seriously help protect our common home from toxic substances," she added.
Occupational hazards
Gender-related disparities such as occupational roles and the patterns of use of products expose women to adverse health outcomes. Highly hazardous pesticides are used in agriculture where women play a key role in farming activities, and chemical-intensive electronics and textile industries employ a high proportion of female workers. Women use more cosmetics and skincare products containing hazardous chemicals, including banned mercury-containing skin-lightening products.
The case of informal waste pickers illustrates how structural and social inequities drive women scavengers into a particularly disadvantaged position. Based on the Philippine Institute for Development Studies' analysis of regulatory policies of solid waste management in 2021, the informal economy plays a prominent role in solid waste processing by filling the gaps across material collection, segregation, and recycling.
Yet, informal waste pickers from the urban poor, usually women, children, and the elderly, who take on the responsibility of waste material recovery, are exposed to health risks, earn very little, without health insurance or any social protection, and remain largely invisible in official statistics.
Citing its own research work and similar ILO report in 2020, the environmental justice group added that women, including children, in the largely informal artisanal small-scale gold mining (ASGM) in the country face hazardous working conditions, including exposure to harmful dust and chemicals, longer working hours, increased risks of workplace accidents, and exposure to unsanitary environments.

The government of the Philippines ratified the Minamata Convention on Mercury in 2020, which likewise takes cognisance of health concerns resulting from exposure to mercury in vulnerable populations, including the ASGM.
Protection and regulation
BAN Toxics calls on the government to raise awareness of the links between chemicals and waste, their effects on human health and the environment, and gender differences in risks and impacts. Women in production and disposal must be protected and trained to handle hazardous chemicals safely.
Producers must ensure product information, disclose chemical content and associated health effects are known to help women make informed purchase decisions and safe use of products.
Consider the gender perspective in regulatory controls in chemical products and their disposal. Establish regulations protecting women from exposure to chemicals in food, consumer products, and in the workplace.
Equal participation and leadership
The group joined the call of UN bodies to recognise the importance of women's equal participation in chemicals and waste management and the demand for the protection of women as a highly susceptible group to adverse effects from chemical exposure.
The 1992 Rio Declaration on Environment and Development, of which the Philippines has adopted, recognises the vital role of women in environmental management and achievement of sustainable development.
BAN Toxics says it hopes to encourage women to play a greater role in decision-making and management, as women in Camarines Norte and T'boli ASGM communities have shown.
"More women are taking on leadership positions in mining associations and playing major roles, realising the potential of women as agents of change," the group added.