Women groups have demanded the implementation of local and international agreements to enable them to access the required finance to tackle the challenges of climate change in Africa.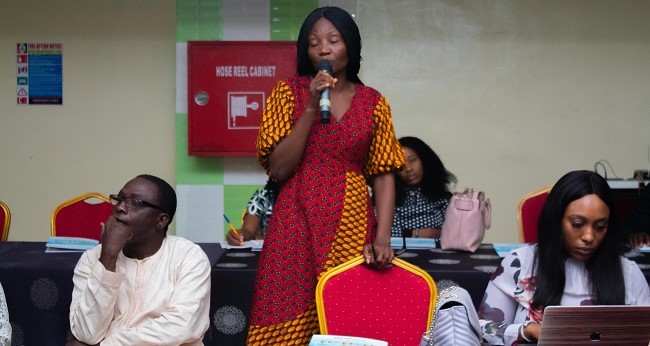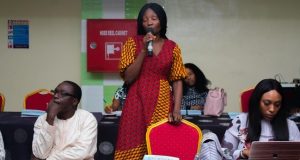 They said their objective in advocating for the fulfillment of these financial pledges is to ensure that women and girls in frontline communities are empowered with basic knowledge of climate change and how to take local actions to adapt to its devastating impacts.
According to them, women and girls in developing nations, who are acknowledged to be the most affected by this crisis also need to know that finance, should flow from developed into developing countries because of the injustice of climate change.
As part of efforts to bridge this knowledge gap and respond to the problem, the Centre For 21st Century Issues in collaboration with Gender Monitors from Anglophone Africa is championing a campaign tagged: "African Women For Climate Finance."
Titi Akosa, Executive Director at the Centre for 21st Century Issues, hinted that the initiative was conceptualised to mobilise the voices of the vulnerable, especially the excluded and marginalised into policy processes.
She added that the campaign is also aimed at ensuring that these affected people are not left out of the funds received for climate adaptation across the continent.
Speaking in a documentary produced as part of her organisation's strategic plan to capture and showcase some of the environmental setbacks suffered by these frontline communities, Akosa emphasised the need to assist the victims to access finance to enable them to take local actions and adapt to the sinister impacts of climate change on livelihood sources.
"Our women are the ones on the frontline, and they need this finance to adapt and mitigate the impacts of climate change," she decried.
The campaigner argued that the finance to address climate change at the local level, especially for those who are at the forefront, needs to come from the developed to the developing countries because of the imbalances and causes of global warming.
She disclosed that her establishment is working with other local and international partners to ensure that this finance gets into the hands of these victims to enable them to adapt and act against climate change.
"Therefore, addressing, reducing, and overcoming these barriers are essential through climate finance with the view of fulfilling the mission of tackling the climate crisis," the Centre For 21st Century Issues Executive Director concluded.
A frontline victim, Mrs. Theresa Robinson, a local food vendor who lives along one of the coastal regions in Nigeria, narrated how she was forced to close down her business to stay back at home to protect her four children from the awful flood that attacked her community.
Mrs. Robinson revealed that the terrible situation got to a point whereby she, her husband, and four children had to sail on a canoe to gain access to their home.
Similarly, another affected person, Mrs. Esther Alowonle, a native of Iwo in Osun State, also lamented how the flood has compelled most of the inhabitants to desert the area, a community many of them have resided in for over 15 years.
Mrs. Esther cried out that they are also exposed to all sorts of new diseases as the flood usually attracts mosquitoes and other dangerous animals like snakes into their houses.
Taibat Lawanson, a Professor of Urban Management and Governance, defined climate finance as a game changer, particularly in cases where these frontline women are able to use such funds to access safer and more sustainable energy sources.
"It is the transition from the use of fossil fuel to LPG for domestic cooking, to transition to more sustainable livelihood pattern to support their lifestyles and practices as recyclers in their communities," she said.
By Etta Michael Bisong, Abuja