Veronica Nwanya, Chairperson, African Women Water, Sanitation and Hygiene Network (AWWASHN), tells Governor Akinwunmi Ambode of Lagos State in a letter presented during a rally on Thursday (March 17) to reject all forms of water privatisation and commodification. The AWWASHN is a group of women advocates in the public and civil society founded to lend a voice on issues bothering on water, sanitation and hygiene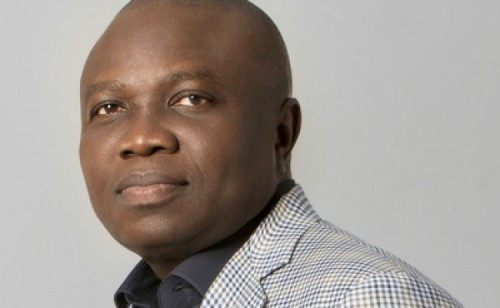 AWWASHN requests you join us in affirming the fundamental right to clean water and independent self-governance which Lagos citizens deserve. We are deeply troubled that decades of influence by the World Bank and the private water industry have pushed the currently proposed water privatisation plan in Lagos and similar schemes throughout countries of the Global South.
As a group, we are deeply worried that the Lagos State Water Corporation (LSWC) with the support of the World Bank and private water corporations, is pushing hard for privatisation of water in Lagos under a Public Private Partnership (PPP) model that is known to have failed in other parts of the world.
Failures in water PPP models have been recorded in Manila, Philippines where, as part owner of water corporations that win PPP contracts, the World Bank has positioned itself to profit from this model. This conflict of interest drives the Bank's misleading marketing, especially its promotion of key "success stories "like Manila and Nagpur, India, where water PPPs have failed. Around the world, cities from Paris to Dar Es Salaam that have attempted to solve water crisis with PPPs have failed and have instead rolled back water privatisation and advanced down the road of remunicipalisation.
In the light of the above, we urge you and other decision-makers to stop any form of water privatisation in Lagos, including PPPs that are based on models that fail to uphold the human right to water and has locked governments into long-term contracts and enslavement of their people. This is further proven in facts that such deals have proven exceedingly difficult for cities to exit, despite rate hikes, service cutoffs, and unfulfilled infrastructure promises. They prevent cities from making crucial progress towards real solutions to water access challenges.
In the light of this, we urge you to lead us in developing these real solutions that truly address people's access to water from the prism of human rights. These solutions cannot be found in corporate management of public goods or privatisers managing public assets. The rave today as espoused by the United Nations in 2010 is collective investment in water infrastructure and democratic decision-making prioritising the human right to water above profits. We are ready to stand in solidarity with you and any other leader who shows a strong commitment to investing in a public water system that aims for universal access.
Our demands in this correspondence echo the recommendations civil society and community-based groups made to your Excellency on 23 March 2015 during your governorship campaign. International participants at a two-day International Summit on: Our Water, Our Right, held here in Lagos 11 -12 August 2015 also raised the same points.
As you continue unveiling your administration's policies to make life in Lagos meaningful for all residents, we again use this medium to ask the Lagos State Government to:
Reject all forms of water privativation and commodification.
Fully uphold the human right to water as an obligation of the government, representing the people.
Integrate broad public participation in developing plans to achieve universal access to clean water.
Reject contracts designed by, involving, or influenced by the IFC, which operates to maximise private profit.
Disclose all IFC and World Bank activity and discussions with Lagos government officials regarding water, including formal and informal advisory roles.
Build the political will to prioritise water for the people, therefore leading to a comprehensive plan that invests in the water infrastructure necessary to provide universal water access, which will create jobs, improve public health, and invigorate the Lagos economy.
We write today to
Ask you to issue a public statement informing Lagos citizens of your government's stance on Lagos' controversial PPP water privatisation scheme.
Urge you to propose and develop a comprehensive plan for achieving universal access to clean water in the state.
Respectfully request that you advise the "African Women Water, Sanitation and Hygiene Network", on whose behalf we write, when we might have an opportunity to meet with you to discuss how we can work together to move Lagos State toward a future where all Lagosians are drinking clean, safe water.