Migratory birds are unique in many ways and together with the corridors they use, their wintering or summering areas and staging sites they use during their annual cyclic movements have evolved to be important ecosystems in the living world. They provide immeasurable value to the environment. Human culture has been influenced by the migration spectacle which has become an integral aspect of our lives.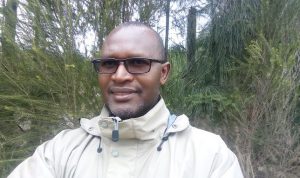 These birds provide   critical ecosystem services including controlling pests, pollination, in addition to being food sources for other wildlife species. Further, through birdwatching, migratory birds, contribute billions of dollars every year to the tourism sector in many countries world over.
In recognition and appreciation of migratory birds, the world has chosen May and October, every year to celebrate them, through the World Migratory Bird Day (WMBD). The day provides a chance for all to join hands, through various activities, to connect with each other to remember, enjoy, cherish migratory birds. WMBD also offers a good opportunity for people to ponder and reflect on the challenges that birds endure as they navigate the world through their epic journeys twice each year.
The 2022 WMBD global theme "Light Pollution" focusses on the artificial light. Artificial light is increasing globally by at least 2 per cent per year and it is known to adversely affect many bird species. The 2022 campaign aims at raising awareness of the need for sustainable development and management of our natural resources, demonstrating that bird conservation is also crucial for the future of humankind, to inspire people to positively think and integrate migratory birds in their activities.
Increasing developments in the energy sector, are increasingly posing a threat to migratory birds. Balancing the energy and climate change equation is pushing the world to think clean energy production. However, all must arise to the fact that "clean" does not necessarily mean "green". The revelation that renewable energy infrastructure can have a profound impact on the environment and birds is a matter that governments, the financiers the developers must meaningfully integrate in their plans, programmes and energy projects particularly in Africa.
Africa still has some 600 million people without electricity connection, yet for the continent to be competitive economically, it must address the power deficit. It is for this reason that, many governments from African countries are prioritizing to grow this sector to create opportunities that better people's lives.
On the other hand, the African Eurasian flyway region, could easily become one of the most dangerous places for birds. Poorly deployed energy structures are known to harm bird habitats and to kill vulnerable ones in their millions through collisions and electrocutions. Further, the negative interactions between birds and powerlines lead to frequent power outages and thus high energy infrastructure maintenance costs which are eventually passed on to consumers. Thus, mitigating these negative consequences is critical. This can only be done through proper siting of power generation and design distribution infrastructure.
To this end, collaboration between conservation organisations and sector stakeholders such as governments, power developers is critical. BirdLife International has recently joined the Power Africa partnership, as part of efforts to increasingly instil sustainability in the sector. In addition, BirdLife has developed pioneering tools including sensitivity mapping tool for the Mediterranean region, Middle East and North and parts of East Africa, to support decision making by governments, developers, investors and other stakeholders; has helped develop national Strategic Environmental Assessments (SEAs) for wind energy expansion.
Further, BirdLife has helped governments map energy-bird conflict areas in Ethiopia for targeted effective interventions, and developers, to install award winning measures to mitigate bird collisions and electrocutions by energy infrastructure in Egypt and Sudan.  In addition, guidelines to address the power-birds problem at various stages of power production, targeting various sector players have been developed.
As we celebrate WMBD, we are called to remember that migratory birds are our natural shared global heritage, our ambassadors, and we should exert all the necessary effort to make their passage areas, resting and feeding sites safe. Let us cherish them, as they connect us in some of the most extraordinary ways. They are beautiful and magnificent. Migration itself is a natural spectacle that nature has given us for free, and thus we should consciously and jealously protect it to bequeath it to our future generations.
By Alex Ngari
Ngari is the Migratory Birds and Flyways Programme Manager for BirdLife Africa