Wildlife officials in Malawi, Zambia and Zimbabwe are set to receive specialist training for carrying out wildlife forensic investigations, courtesy of support from players of People's Postcode Lottery in the United Kingdom.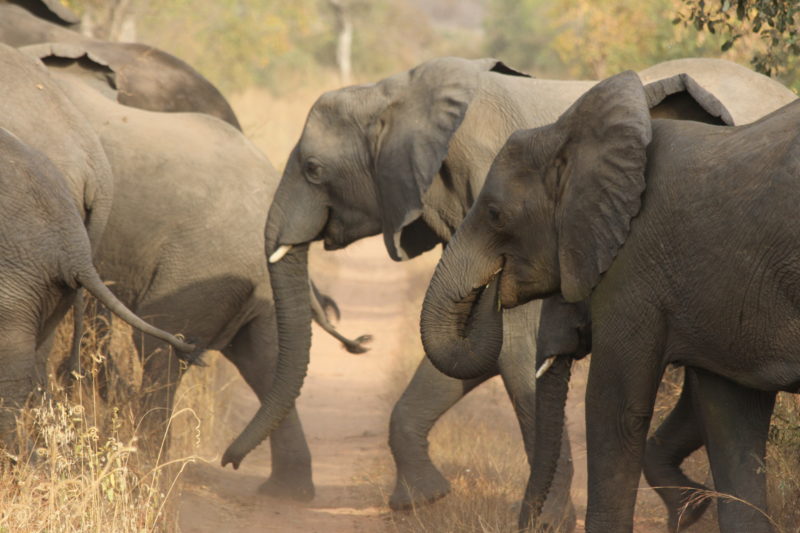 As many as 20,000 elephants are poached each year in Africa for their ivory tusks, which organised criminal networks smuggle to Asia where they are processed into jewellery and other decorative items.
The rotting carcasses from poaching activities are crime scenes, but wildlife officials in Africa often lack the specialist equipment, skills and training to gather and analyse evidence that can be used in court to convict those involved.
However, thanks to players of People's Postcode Lottery, staff from UK-based organisations TRACE (the Wildlife Forensic Network) and TRAFFIC (the Wildlife Trade Monitoring Network) will be helping train and pass on relevant skills for crime scene investigation and DNA forensic analysis where poaching and other wildlife crimes have taken place.
The evidence gathered will be used to identify and track down those involved in committing crime and will be used in court to secure convictions.
"All too often, the criminals poaching Africa's wildlife are walking free because it is proving impossible to bring them to book successfully," said Rob Ogden, co-Director of TRACE.
"But now, thanks to the fantastic support from players of People's Postcode Lottery, wildlife officers in the region will have the means to gather the evidence that will help put these criminals where they belong – behind bars."
TRACE and TRAFFIC will be working closely alongside a number of national and international partners to ensure the three countries of Malawi, Zambia and Zimbabwe in southern Africa are equipped with the necessary skills to gather, process and present forensic evidence on wildlife crime.
Clara Govier, Head of Charities at People's Postcode Lottery, said: "We are pleased that funding from players of People's Postcode Lottery will be helping end the activities of criminals decimating Africa's wildlife. This is a really worthwhile endeavour and we hope players' support will have a big impact on the ground."
Worldwide, illegal wildlife trade is recognised as a large, growing and long-term threat to many species. Nowhere more so than in Africa, where some of the continent's iconic mammals, including rhinos and elephants, are being killed in horrific numbers for their horns and tusks. Once these parts have been hacked off, they are smuggled to Asia by organised criminal syndicates.
The impact of poaching operations can be severe on communities, wildlife populations and habitats, while the associated criminalisation of society can have profound impacts on local and even national security and the rule of law.
The People's Postcode Lottery project is building on earlier work to create an African Wildlife Forensics Network, the initial phase of which was funded by the UK Government's Department for Environment Food & Rural Affairs (Defra) through the Illegal Wildlife Trade Challenge Fund.
This October, the UK government is convening a meeting of worldwide governments to plan actions, commit resources and introduce innovative technology to help end the scourge of international wildlife crime.
TRACE and TRAFFIC will be leading People's Postcode Lottery's supported project alongside local partner organisations in:
Malawi: Department of National Parks and Wildlife (DNPW), Central Veterinary Laboratory;
Zambia: Department of National Parks and Wildlife (DNPW), Central Veterinary Research Institute (CVRI), University of Zambia (UNZA);
Zimbabwe: Victoria Falls Wildlife Trust; and,
International partner organisations: Netherlands Forensic Institute (NFI) and United Nations Office on Drugs and Crime (UNODC).