New guidance launched recently by the International Union for Conservation of Nature (IUCN) urges the World Heritage Convention to better conserve wilderness areas, and large landscapes and seascapes, as they are increasingly threatened, including by climate change. It explains how this can be achieved through existing mechanisms, identifies broad gaps where new wilderness World Heritage sites might be found, and suggests innovation to help the Convention better respond to threats to wilderness.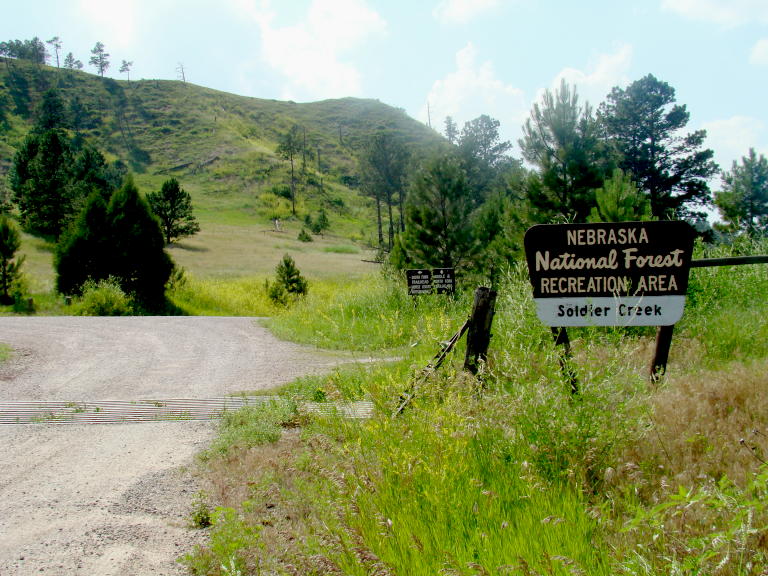 Wilderness areas are crucial as they protect massive carbon stocks, ensure clean freshwater supplies, and safeguard biodiversity. They are often home to Indigenous Peoples, whose livelihoods, lifestyles and worldviews are inseparable from these natural areas.
Wilderness areas are largely intact land- and seascapes which have a low human population density and are mostly free of industrial infrastructure. They help respond to climate change, for instance stocking huge amounts of carbon and serving as refuge for species which are forced to migrate due to a changing climate. They also provide livelihoods to local communities and are culturally significant, hosting sacred natural sites and indigenous territories.
However, intact areas are under severe threat from climate change. They are also continuously being cleared, degraded and fragmented, largely due to industrial activities such as oil and gas extraction, mining, logging, agriculture, construction of roads and dams. The wilderness left on land now covers less than a quarter of Earth's total land surface.
"We have an ethical obligation to respect life on Earth and protect the last intact, wild areas left on the planet as a crucial part of our common heritage," says Cyril Kormos, Vice Chair for World Heritage at IUCN's World Commission on Protected Areas. "Wilderness areas provide solutions to global challenges such as climate change and biodiversity loss, and protecting these areas can also help recognise communities' rights. The World Heritage Convention can go further to support these invaluable places."
The report, "World Heritage, Wilderness, and Large Landscapes and Seascapes", argues that protecting large intact land- and seascapes is a crucial strategy to address climate change and biodiversity loss, as these irreplaceable areas provide greater benefits and host more plant and animal species than smaller, more disturbed areas.
The World Heritage Convention makes a significant contribution to conserving such areas effectively. Natural World Heritage sites often include very large areas: the 238 sites currently listed for their natural values account for 8% of the total surface covered by all 200,000+ protected areas worldwide. Large natural World Heritage sites with wilderness values include iconic sites such as the Galapagos Islands in Ecuador, Yellowstone National Park in the USA and the Okavango Delta in Botswana.
However, the report explains how the World Heritage Convention can do more to protect wilderness. Providing guidance on how this can be achieved, it identifies broad gaps in wilderness coverage by the World Heritage List.
On land, natural World Heritage sites cover 1.8% of the world's remaining wilderness area, while at sea 0.9% of marine wilderness has World Heritage status. Tropical and subtropical coniferous forests are the least represented type of wilderness represented by the World Heritage List. Only one World Heritage site, the Natural System of Wrangel Island Reserve in Russia, exists in the Arctic Ocean – the largest marine wilderness area identified by the report, with 3.3 million square kilometres, equating to half of the ocean.
The guidance strongly highlights the rights of Indigenous Peoples and their role in conserving large wilderness World Heritage sites, as many of these areas have remained ecologically intact thanks to indigenous stewardship and ownership – sometimes over millennia. Many Indigenous Peoples and local communities directly depend on large and intact natural areas for their survival, and therefore conserving these sites is critically important for sustaining their livelihoods and cultures.
To illustrate the complex relationship between humans and World Heritage sites, the guidance features fives case studies in listed wilderness areas. These include the Golden Mountains of Altai in Russia, Kakadu National Park in Australia, Manú National Park in Peru, the Okavango Delta in Botswana, and Papahānaumokuākea in Hawai'i, USA.
The report was prepared over several years by a team of experts from IUCN and its World Commission on Protected Areas, with support from The Christensen Fund and The Pew Charitable Trusts.