As I sat in one of the popular food restaurants in Ibadan, Nigeria, my thoughts wandered to the happenings of this year.  As an environmentalist, the events of this year have been remarkable, not to say the least. The pandemic has crumpled many things: the economy of nations, the health of nations, and the pockets of people.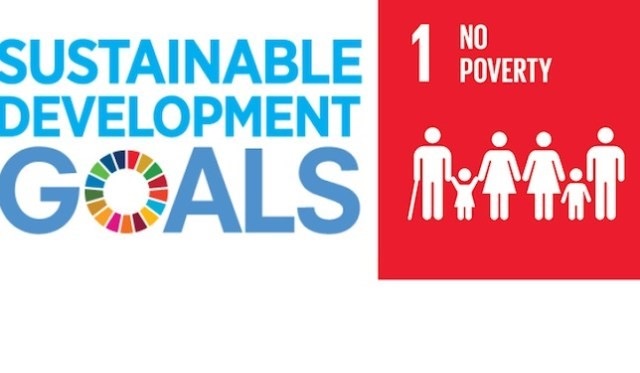 I have never witnessed a pandemic, and no one told me such a world occurrence could have such a significant impact.  It seems that the pandemic battled against the Earth and its environment.
Five years ago, the world leaders came together to propose a plan known today as the Sustainable Development Goals (SDGs). Top of the agenda was how to eliminate poverty. There was some progress made by the United Nations (UN) in that regard some years before the advent of SDGs. Hence, it was no surprise that it came in as the number one goal among the SDGs.
Two years after, the World Bank reported that "the global extreme poverty rate fell to 9.2 percent in 2017, from 10.1 percent in 2015." And, by the end of 2019, the poverty rate was 8.2%. This was significant progress that promises so much for the future. Then the pandemic struck. Data suggests that, by the end of 2020, the poverty rate would hit 8.8%, a substantial increase from the year before. And yes, we are at the end of 2020.
Many questions filled my mind as I made to quench the hunger in my belle with the food brought to me. Do many understand why poverty is the number one sustainable goal? Are they aware that there is a possible relationship between the No Poverty goal and other SDGs?
Are nations, Nigeria in particular, aware that increased efforts in bringing down the increased level of poverty are paramount in the incoming year? Should Nigeria, the poverty capital of the world, be wary of the consequences of a failed bid in reducing the poverty rate?
Poverty is associated with almost all vices and negativities. Poverty is associated with insecurity, malnutrition, political instability, war, terrorism, high unemployment rate, e.t.c. A reduced poverty rate in any community, society, or nation promises much.
A look into the No Poverty goal reveals it is associated with many other SDGs. Some of them are Zero Hunger, Good Health and Well-Being, Quality Education, Decent Work and Economic Growth, and Climate Action. This suggests that when we eliminate poverty, there is a probability that other SDGs can be achieved as soon as possible.
If this is true, why are Third World countries such as Nigeria not aiming to end poverty? Nigeria, for example, has been rated as the poverty capital of the world. A nation terrorised by insurgency, terrorism, kidnapping, and property crimes such as robbery and burglary.
It is also known to be a country with a high unemployment rate, high illiteracy, with lack of access to better health care. And with the World Food Programme (WFP) warning about increased hunger in 2021, what are the chances that such crimes won't escalate further?
Should environmentalists not call for an emergency intervention in reducing poverty? Yes, much of our focus is on other SDGs, but there is a necessity to come together to demand a reduction in the current poverty level.
There are a host of reasons why Nigeria is the poverty capital of the world. However, chief among them is corruption. The corruption rate is so high it has affected the poverty rate, and it indicates that it will affect the accomplishment of other goals. Biodiversity will be affected, the hunger rate will increase, health will be affected, and unemployment will soar. Most importantly, the climate will change.
As I used the paper napkin to wipe up the food that dropped on my lap, I realised there is work to do by all environmental stakeholders. I paid, got up, and made to leave, only to realise that I was to give the waiter a tip. As I got out to find a cab, I felt someone nudge me. It was a young boy begging me to give him money. I can't stress it enough – we all need to say No to Poverty.
By Oluwatosin Komolafe, PhD. (Ecologist/Environmental Scientist)