To enable the introduction of the first GM crop to be grown in Rwanda – a GM potato variety named "Victoria" – the Rwandan government is fast-tracking the development of a biosafety policy and legal framework.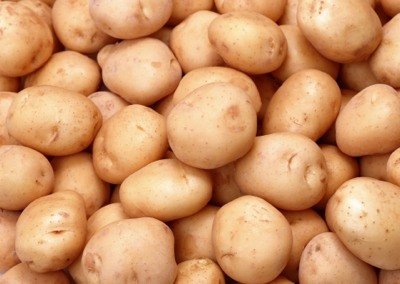 Civil society is deeply concerned about the potential risks of the GM potato variety, which has been genetically modified through cisgenesis – a process that involves taking three genes from three wild South American potato varieties to confer resistance to late blight.
Late blight has a devastating impact on potato farmers globally, with yield losses in East Africa alone estimated at up to 70%. This has led to Rwandan farmers using more pesticides, particularly fungicides – normally eight applications of three different chemicals each season. Not only does this excessive use of fungicide come at a high financial, environmental and health cost but it has also led to increased resistance in late blight, which is caused by a pathogen that quickly adapts into new strains, living on and between crops as mycelium.
Understandably, the Rwandan government would like to reduce vulnerability to late blight, increase yields and reduce the amount of fungicide used in the growing of potatoes.
However, will this GM potato fulfil on its promise to provide a solution?
Civil society thinks not, raising several issues that are articulated in a briefing paper published by the African Centre of Biodiversity (ACB), based in South Africa, and Participatory Ecological Land Use Management (PELUM) Rwanda.
ACB Advocacy and Research Officer, Linzi Lewis, points out: "Cisgenesis modification is a relatively new technique, and it is not yet clear how the stack of three genes will interact with each other or with the genetic material of the host plant. It is also highly likely that the late blight pathogen will develop resistance to this technology."
Country Coordinator of PELUM Rwanda, Johnson Mwebaze, further comments: "We are very concerned about the lack of participatory stakeholder engagement with farmers and consumers and the limited information available on the long-term consequences of patenting of genetic constructs, as well as the proprietary issues concerning the GM seed and benefit-sharing agreements."
There is no clarity on how the GM potato will be distributed or sold, say the activists, pointing out that, if distributed through the government's Crop Intensification Programme to farmers that are part of the Land Use Consolidation Programme, they (the farmers) will have no choice but to use what is provided to them.
Then the GM potato will quickly enter the informal seed market through farmer seed saving and exchange, and contaminate farmers' potato seed stocks, the campaigners stress, adding that, eventually, Rwandan farmers will also be forced into paying the high costs associated with GM seed production and technology.
The timing of this sudden focus on Rwanda, by corporate agricultural interests, is also curious, they emphasise, wondering: "Could it be due to the regulatory backstop they are encountering in neighbouring Uganda where, in a surprise move, President Museveni rejected the GMO bill in April 2019?
"This has pushed the proposed 2020 commercial debut of the GM potato in Uganda into regulatory limbo, despite the stage being set, with current multi-location trials that follow on from earlier trials between 2015 and 2017."
They went further: "The involvement of the International Potato Centre and United States Agency for International Development (USAID) in the Ugandan GM potato trials seems to be key to Rwandan's adoption of the GM variety, given their significant presence in the country and investments in the potato value chain.
"The International Potato Centre partnered with Uganda's National Agricultural Research Organisation for field trials to test the potatoes' resistance to late blight in the absence of fungicide applications, where the GM potatoes were grown under ideal conditions. An array of insecticides to combat other common pests and 300 kilograms of fertiliser per hectare, were used.
"In contrast, Rwandan's current average fertiliser use is a tenth of that. While farmers may save on the costs of fungicide, they will face other input, financial and ecological costs. But even these savings will be short-lived, since late blight is sure to develop resistance."
Lewis explains: "While late blight is a major issue for potato farmers and consumers, and the continuous need to apply expensive and toxic fungicides are also causes for concern, the adoption of this GM potato variety is short-sighted. Beyond the issue of resistance of late blight, making the GM potato unable to respond to the challenge it is meant to address, this framing excludes tried and trusted solutions to mitigate late blight."
ACB notes that these could include choosing naturally resistant varieties and practising crop rotation, as well as good agricultural techniques.
The group discloses that there are also more appropriate interventions that could be provided through the agricultural sector, such as appropriate storage facilities, investments in processing, support for agroecological production aimed at producing maximum nutritional outcomes, and heightened training and support for farmer cooperatives.
"It is clear, however, that Rwanda is altering the trajectory of its agricultural sector, overlooking the significant role smallholder farmers play in seed and food supply, and pushing aside the livelihoods of smallholder farmers in the country."