In the light of her limited adaptive capabilities to deal with the consequences of climate change, Nigeria has been called upon to adopt collective actions to address the climate threats to human, business and ecosystems.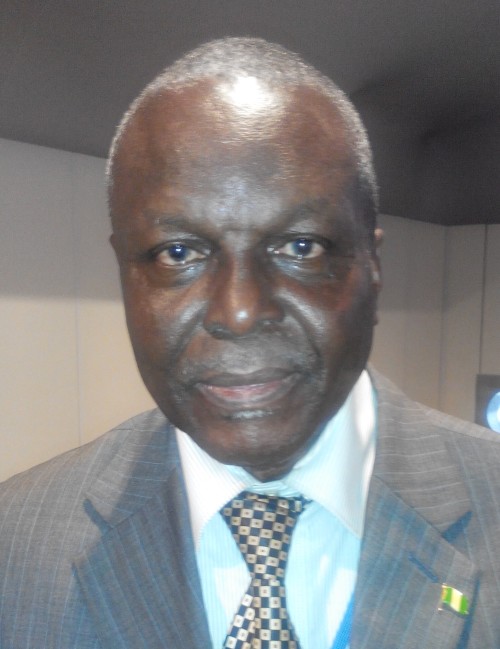 Executive Director, Centre for Investment, Sustainable Development, Management and Environment (CISME), Prince Lekan Fadina, who made the submission in Lagos on Monday, July 9, 2018 at the beginning of a two-day workshop for the review of the Draft Third National Communication (TNC) to the United Nations Framework Convention on Climate Change (UNFCCC), stated that such action should entail a collaboration involving the public and private sectors.
In a presentation titled: "Public Private Partnership for Climate Action in Nigeria", Prince Fadina, while making a case for the role of the private sector, pointed out that the private sector accounts for 70% of all investments worldwide, even as 90% of people in developing countries depend on private sector, informal sector and small business.
"Adapting to the impacts of climate change is enormous challenge, and there is increasing number of private sector companies worldwide that are beginning to address climate change in their investments and business planning. They are turning the challenges to opportunities – green jobs, alternative energy, sustainable investments and low carbon industries," said Fadina.
According to him, the global debate on climate finance has increasingly focused on the potential of the private sector to contribute to and/or leverage climate finance.
"At the outset discussion on the role of the private sector in finance was focused on mitigation to reduce the level of green house gases emission. Today, the private sector is increasingly relevant about the global adaptation debate," he stated.
Fadina stressed that public and private sector organisations must see each other as partners in development, saying that there is need for trust, mutual confidence, understanding and appreciating each other's strengths and weaknesses.
"We must strive for common vision and common objectives because the end-result is the prosperity of the Nigeria People," he stressed, adding however that, to thrive and make sustainable investments, the private sector requires the existence of appropriate policy framework and an enabling environment.
While strengthening the partnership between government and business, and encouraging international co-operation on monitoring climate risks, Fadina recommended that national programmmes that entail investing in social preparedness measures, tackling inequality, bolstering IT infrastructure, education and innovation should be put in place.
His words: "The Continental Trade Treaty Agreement is in our doorsteps which makes Africa one market; our government and private sector should start to address the implications of this in our climate challenge and opportunities programmes.
"We believe that climate problem is real and all of us must act to respond, and we equally believe that the private sector can make a substantial contribution. It can help to solve but cannot solve all the problems, but it can make enough of a contribution that its worth pursuing.
"There is a need to set up a platform like the Talanoa Dialogue where government and private sector can have opportunities to share experience on climate issues and development. We should encourage participation and investment through public-private partnership in education, building capacity, creating awareness, invest in knowledge and research."