They say life moves in a cycle and indeed the coronavirus global pandemic episodes is proving it so, given that most countries including Kenya are finding themselves from one lockdown to another since the COVID-19 got first reported in Wuhan China in early 2020.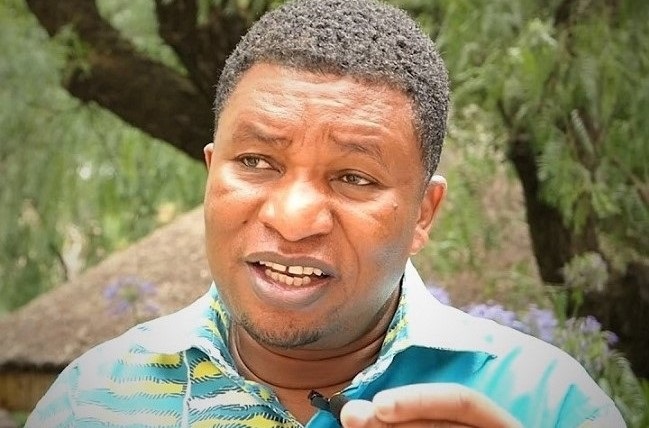 Although Covid-19 has not shown signs to discriminate against age, race, sex, nationality nor religion, there is no doubt that it is the poorest in the global south that will most be affected economically and socially, thanks to the pandemic that is exacerbating the already delicate situations on the continent. These are countries that are also engulfed by a myriad of other challenges including, but not limited to, climate-induced floods, droughts, and landslides.
In Kenya for example, the arid and semi-arid lands (ASALs) are a step away from being famine stricken by the National Drought Monitoring Agency (NDMA). Pasture and water resources are all gone due to drought and their livestock have less than a month before they start dying due to malnutrition.
The Kenya Food Security Steering Group (KFSSG) estimates that around 1.4 million Kenyans in arid and semi-arid areas are facing a crisis or worse, an increase of 93 percent compared to the preceding long rains season.
In addition, Dr. Andrew Githeko of the Kenya Medical Research Institute (KEMRI) is quoted in the press saying that there is worrying trend that the rising temperatures have made it possible for disease vectors like mosquitoes to move to highland areas.
A survey by the PACJA, Africa's leading coalition on climate justice and with the support from donors, 38 senior and mid-level employees from 68 organisations in Côte d'Ivoire, Ethiopia, Gabon, Ghana, Kenya, Morocco, Nigeria, and South Africa including government, civil society, private sector, financial, research, and United Nations organisations/bodies brought out clearly the intersectionality of COVID-19 and the climate change.
Most respondents reported that Covid-19 has had a significant negative impact on their governments and other development actors' capacities to respond to climate change and commitment to climate action. Not just governments, but COVID-19 is also affecting organization's focus and activities on climate action, on the availability, allocation, and delivery of climate aid and finance in their country.
At the community level, the survey revealed that many communities are losing their resilience to climate impacts thanks to COVID-19. Stories of loss or reduced income from small-scale traders such as women who are vending vegetables (mama mbogas'), loss of job opportunities as well as reduced income at household levels are a common occurrence in our news.
What is more, the COVID-19 control measures instituted by the governments in their bid to curb the spread of COVID-19 continue to impact income-earning opportunities for both urban and rural poor households.
In urban areas, reduced income-earning opportunities for casual labor and petty trade are limiting household purchasing power and driving crisis outcomes for poor households.
The Famine Early Warning System notes that the indirect impacts of COVID-19 in rural areas such as increased transportation costs, market supply chain slowdowns, below-average non-agricultural labor opportunities, and reduced remittances have lowered poor household access to food and income, contributing to stressed and crisis outcomes.
"We have a bigger number of people graduating back to poverty. COVID-19 is exposing more communities already suffering from flood and drought who were already vulnerable because the economy is getting worse. Things are getting more expensive. The basic budget of the household is declining due to low income with a high cost of living. This is appreciably affecting the resilience of the local community," a recent report from the Transparency International in Kenya shows.
Covid-19 is also negatively affecting climate policy and the NDC development process in these countries as well as on regional cooperation on climate action and NDCs development process. This is aptly caught by President Uhuru Kenyatta's statement during a virtual meeting of the African Union Peace and Security Council on climate change where President Uhuru is quoted acknowledging that Climate change is a key defining development and the foremost emerging security challenge of our time. "It acts as a 'multiplier' of existing threats," noted President Uhuru.
"I think this Covid-19 is affecting, not only the NDCs, but the overall, implementation of our regular development plans. As you know, for the implementation of the NDC interventions, we follow existing government structures. To properly implement this plan, I think mobilization of experts is very important. During the outbreak of the Covid-19, it was difficult for us. I think, we almost spend some six or seven months – it was problem for us – but now we try to revise our plans – to recapture what we lost during the Covid-19," said a senior-level employee, Ministry of Agriculture, Ethiopia.
The same story is repeated in Morocco where Covid-19 has paralyzed the activity of climate action. For example, thanks to COVID, the 26th Conference of Parties to the UN Framework Convention on Climate Change was to hold in Morocco but had to be postponed. Climate actions tend to be cross sectoral, but in the context of COVID-19 which prohibits interactions, engagements across sectoral have been curtailed and so the pandemic is affecting the delivery of activities.
In Kenya, government officials say Covid-19 will affect resource allocation, both locally and internationally, a fact that will affect the achievement of planned activities.
"On the NDCs, we are just updating it. We don't know how long Covid-19 will be here with us. It is going to delay the process because some of the targets we are to implement rely on finances, which is likely to delay. The moment funding is delayed, implementation will delay," confessed an operative at the climate secretariat.
Yet despite the challenges brought about by the COVID-19 and the slowed coordination due to non-interaction which has affected the planning and implementation of certain activities of the NDCs and the national climate plans which take time, it is incumbent upon climate policy drivers in the government, the private sector and the civil society to rise above these challenges to make use of all available means including the information and technology advancements such as emails, Zoom, Teams, Skypes, and telephones to keep engaging and move climate action forward. As a nation and society, we cannot afford to relent when time is not our side.
By Dr Mithika Mwenda, Executive Director, Pan African Climate Justice Alliance (PACJA)