In the developed world, there are various platforms for scientific and public health discussions around e-cigarettes and the broader harm reduction debates. These debates have intensified over the years becoming emotional and even divisive to some extent and here in Africa, they have been marred by misinformation.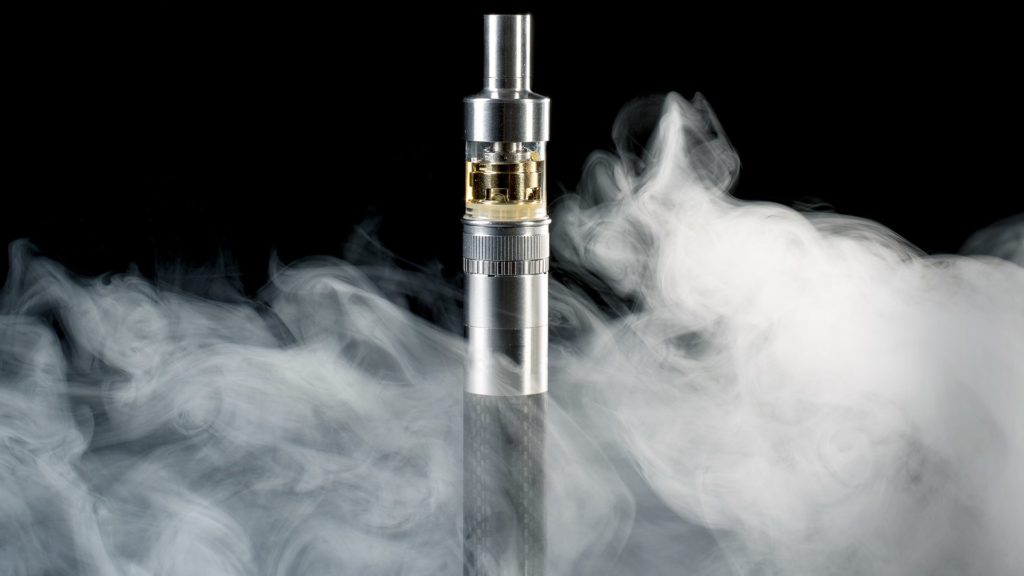 When all is put into context, one can see a different picture all together. It wasn't that long ago that quitting cold turkey or using nicotine replacement therapy were the only approaches open to adult smokers who were thinking of giving up cigarettes. Even with the arrival of nicotine chewing gum and patches (or even hypnotism and acupuncture) the choices were minimal and often resulted in varying success.
Today the picture is quite different. A new generation of products – which are refer to as potentially reduced-risk products such as vapor, tobacco heating products, oral tobacco and nicotine products – have emerged that are paving the way for potentially less harmful alternatives to smoking, while fueling greater consumer choice.
It is widely recognised that most of the dangers associated with smoking are down to the toxic chemicals in the smoke produced when the tobacco is burned. Potentially reduced-risk products don't burn anything and some don't even contain tobacco. They instead release the nicotine in other ways.
Globally, the appetite for these new types of tobacco and nicotine products is really heating up and importantly they are backed by a growing body of scientific evidence that shows their harm reduction potential in comparison to traditional cigarettes.
Advances in technology continue to be a major driving force in this space and indeed across all areas of modern life. We're now living in a digitally-driven, tech-loving world, which has fired up a new willingness amongst adult smokers to embrace new experiences that may help them move away from smoking. With many governments across the world also recognising the benefit of these products and the role they can play in harm reduction, innovation in this area is thriving.
While the only way to fully eliminate all the health risks associated with tobacco and nicotine products is not to use them at all, there will always be those who choose to smoke if there are no viable alternatives available to them. And that is why a harm reduction approach can be a crucial piece in the puzzle.
The theory behind harm reduction is that it recognises some people will continue to do something that is potentially bad for them or dangerous, despite knowing the risks. Instead of being black and white about it harm reduction takes the view that if they are going to do it anyway, then how can we help minimise the risk? It is an approach already used successfully within several contexts, including drug abuse.
For example, motor vehicle crashes are one of the leading cause of deaths but, although we know the risks, most of us still choose to drive. In this case, a number of harm reduction approaches have been tried and tested to reduce the risk of motor vehicle crashes, and, as we all know, enforcement of wearing seat belts or helmets are preventing death and serious injuries in a crash across the world.
In the case of adult smokers, providing potentially less harmful choices can work in a similar way – if they're going to smoke and are seeking the effects of nicotine, then give them a choice to reach for something which is potentially less harmful than cigarettes.
Many public health bodies across the world already value the role that potentially reduced-risk products could play in harm reduction, compared to traditional smoking. For example, Public Health England has said that based on available best estimates, vaping is 95% less harmful than smoking cigarettes. Canada has legalised vapor products, recognising the role they can play in tobacco harm reduction and the use of 'snus' (smokeless oral tobacco) in Sweden is credited as helping to reduce smoking-related diseases.
An increasing number of studies also show that potentially reduced-risk products can help people move away from smoking. A recent study led by Queen Mary University of London Professor, Peter Hajek, found that vapor products are almost twice as effective for those quitting smoking, as nicotine-replacement therapy.
A lot more research needs to be done in this area and we need to invest heavily in scientific studies, building a bank of research and using this data to inform decision-making.
Based on what we know today, we believe that to do nothing and not availing these products to smokers in Africa would be a mistake and ignore the huge potential they present for reducing the risks of smoking.
By Joseph Magero (Chairman, Campaign for Safer Alternatives)