A new report from the World Health Organisation (WHO) Independent High-Level Commission on Non- Communicable Diseases (NCDs) has called for urgent action by political leaders to address chronic diseases and mental disorder.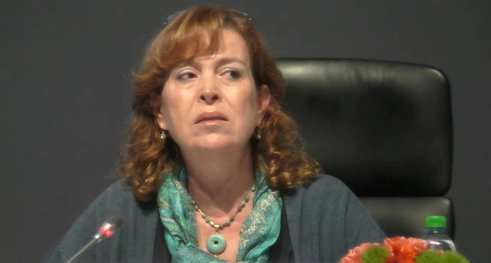 The report, released by the organisation on Saturday, June 2, 2018, said only political commitment at all levels and immediate scaling up of actions can address the epidemic of NCDs, the world's leading causes of death and ill health.
It said that, collectively, cancer, diabetes, lung and heart diseases kill 41 million people annually accounting for 71 per cent of all deaths globally.
According to the report, 15 million of these deaths occur among people between the ages of 30 and 70 years.
It therefore urged world leaders to redouble efforts at meeting the Sustainable Development Goals (SDGs) target 3.4, which is to reduce premature deaths from NCDs by one-third and promote mental health and well-being by 2030.
The report said that progress can only be accelerated to achieve this target when financing for NCDs was increased and stakeholders held responsible for delivering on their promises.
"Despite the many proven interventions and commitment to combat NCDs, progress has been slow and uneven globally.
"The NCDs epidemic has exploded in low and middle-income countries over the last two decades therefore we need to move quickly to save lives, prevent needless suffering and keep the fragile health system from collapsing.
"Preserving and improving people's quality of life is a way of enhancing human dignity in order to make progress in economic growth, social justice and human coexistence.
"The commission is therefore making the following six recommendations: Heads of State and Government should take responsibility for the NCD agenda rather than delegating it to ministers of health alone as it requires collaboration and cooperation across many sectors.
"Governments should identify and implement a specific set of priorities within the overall NCD and mental health agenda based on public health needs.
"Governments should reorient health systems to include NCDs prevention and control, and mental health services in their Universal Health Coverage (UHC) policies and plans.
"Governments should increase effective regulation, appropriate engagement with the private sector, academia, civil society and communities."
The commission also recommended that governments and the international community develop a new economic paradigm for funding actions on NCDs and mental health.
It recommended that governments strengthen accountability to their citizens for action on NCDs and simplify existing international accountability mechanisms.
The commission reiterated that fulfilling the promise of UHC to ensure all people everywhere could access quality health services without suffering financial hardship was one of WHO's top priorities.
It said that the report would therefore help guide countries as they make progress towards health for all and tackle both NCDs and infectious killers.
The commission was convened by the WHO Director-General, Dr Tedros Ghebreyesus, in October 2017, to advise him on how countries can accelerate progress towards achieving SDG target 3.4.
The commission's Co-chairs include the Presidents of Finland, Sri Lanka and Uruguay, Minister of Healthcare of the Russian Federation and Dr Sania Nishtar, a former Minister of Health from Pakistan who is also a leading NCDs expert and advocate.
The commission also comprises other health and development leaders from governments, civil society and the private sector.
NCDs include cardiovascular diseases, cancer, diabetes, chronic respiratory diseases and mental disorders.
Tobacco use, physical inactivity, harmful use of alcohol, unhealthy diets and air pollution all increase the risk of dying from NCDs.
By Yashim Katurak