The World Food Programme (WFP), in conjunction with its partner INTERSOS, has distributed fuel-efficient stoves to 7,340 displaced families in Banki town, Borno State.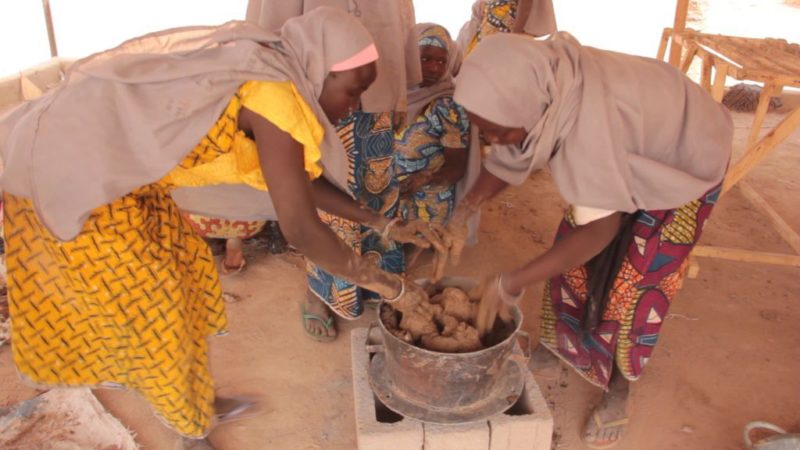 According to a statement signed by Kelechi Onyemaobi, WFP's National Communications Officer, on Wednesday, August 15, 2018 in Abuja, the stoves were distributed under WFP's Safe Access to Fuel and Energy (SAFE) Initiative.
Onyemaobi said that the distribution was aimed at improving the beneficiaries' quality of life and reduced the protection risks faced by women and girls using fire woods for cooking.
"An assessment carried out by WFP in January 2018 in four local government areas in Borno state, revealed that 85 per cent of women felt at risk when collecting firewood from various threats including violence, sexual assault and even abduction.
"76 per cent of those surveyed were not able to cover their daily cooking needs due to inadequate supplies of firewood.
"While 70 per cent have no access to wood fuel resources in their immediate living environment as a result of the insecurity arising from the ongoing conflict between the security forces and Non-State Armed Actors which has limited people's movements,'' he said.
Sarah Longford, WFP Country Director in Nigeria, said that the distribution was made to the vulnerable population, to ensure that people are able to prepare food under a secured situation.
She said step are being taking to protect women and young girls whose lives are exposed to great danger, while crossing unsafe territories to fetch firewood.
She explained that the stoves burn 50 per cent less fuel when compared to conventional open cooking fires.
Longford added that the stoves reduce the burden of care on women and girls who can spend less time spent on gathering firewood.
She noted that firewood is also becoming an increasingly scarce and expensive commodity in towns where population movements are restricted.
"Quite often, families have been forced into poor dietary habits because they cannot afford fuel which means they risk eating undercooked food, rely on less nutritious foods that do not require cooking or eat fewer meals," Longford said.
According to her, the stove also has additional health and environmental benefits, as it prevents further deforestation and produces far less smoke than traditional fires, reducing the incidence of respiratory diseases.
By Hawal Lawal