The Federal Government says the incoming administration in the country will have no difficulty administering the energy sector and positively guiding its future, based on the achievements of the current administration.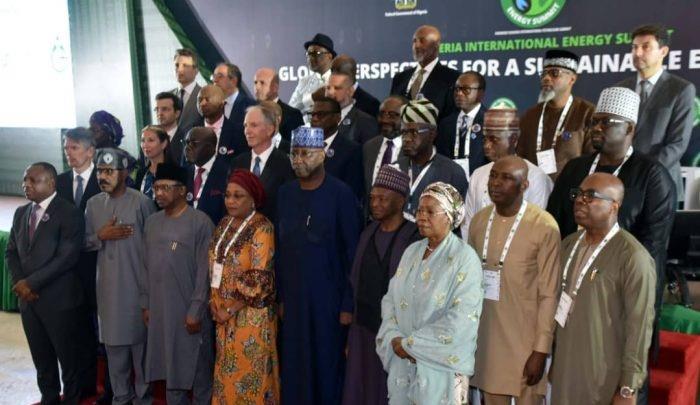 President Muhammadu Buhari said this on Monday, April 17, 2023, at the Banquet Hall, Presidential Villa, while declaring open the Nigeria International Energy Summit (NIES) 2023, in Abuja.
Buhari, who highlighted the achievements of his administration in the energy sector, noted that he had documented them properly for the future.
He said this year's edition of the summit was not only about the scorecard of his administration in the oil and gas but also about the incoming administration and to ensure that it made impact as quickly as possible.
"Our perspectives has provided the incoming government the tools to guide Nigerians energy future. I enjoin industry stakeholders to give the incoming administration the support and cooperation I received from you," he said.
The President, who was represented by Mr Boss Mustapha, the Secretary to the Government of the Federation (SGF), said he achieved so much in the oil and gas sector which also benefited private establishments.
"We ensured there's an adaptive framework for the indigenous companies to take advantage of the investment by the international oil companies.
"This has ensured that the indigenous companies grew there capacity tremendously and they are now considered for about five per cent of national oil and gas production which has led to an increase from two per cent in 2010."
According to Buhari, energy is and will remain the top priority of this administration till his last day in office.
This, he said, was the reason his administration paid close attention to all the reforms that took place in the sector which he noted was for the overall benefit of the economy.
"The first task we combatted is the issue of funding and sanitising the oil and gas sector; we then proceeded to exit the federal government from joint registrar cash go-funding.
"This freed the federal government from the shoes of funding the oil sector.
"The Petroleum Industry Act (PIA) remains our second biggest achievement in energy sector. For decades we are told that because of various vested interest it would be nearly impossible to pass the bill but we made it happen.
"You will all agree with me that it was simply transitional. We did not rest but swiftly moved to bestow existing agencies with new regulators.
"The Nigeria Upstream Petroleum Regulatory Commission, the Nigeria Midstream and Downstream Petroleum Regulatory Commission and the Nigerian National Petroleum Corporation (NNPC) were immediately transformed to Limited Liability Company.
"With a new brand and identity, it is becoming the most capitalised and the most profit producing company in Africa," Buhari said.
By Emmanuella Anokam