Acting Chairman of the Economic and Financial Crimes Commission (EFCC), Ibrahim Magu, has given explanations on why former President Goodluck Jonathan has not been arrested over the controversial $2.1 billion arms deal.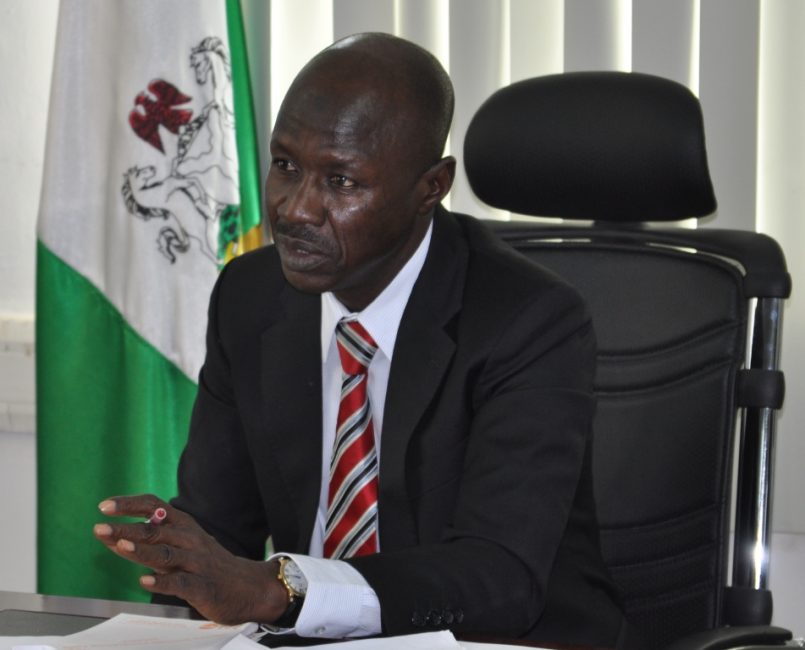 The fund, which was managed by the Office of former National Security Adviser, retired Colonel Sambo Dasuki, has led to the arrest, detention, questioning and arraignment of so many prominent Nigerians, with some wondering why Jonathan, believed to be the principal actor in the unfolding scenario, had not been arrested or summoned for questioning.
Offering reasons why Jonathan was yet to be summoned by the EFCC, Magu said no document has been traced to Jonathan giving any approval for the disbursement of the money for any other purpose than arms purchase.
Magu told a gathering of online news publishers under the aegis of the Guild of Corporate Online Publishers (GOCOP) on Monday in Lagos, that all those questioned so far in connection with the money were people who disbursed or collected it for reasons other than the purchase of arms and ammunition.
Answering a question, Magu said: "All approvals by former President Jonathan did not mention that it was for political purposes. All the memos approved by him was for the purchase of arms."
The bulk of the money disbursed from the $2.1 billion had been traced to financing the Peoples Democratic Party (PDP) and promoting the bid of Jonathan to retain the presidential seat in the 2015 general election.
Director of Media and Publicity of the PDP Presidential Campaign team, Femi Fani-Kayode, confirmed he received N1.7 billion for publicity for the 2015 election.
National Publicity Secretary of the PDP, Olisa Metuh, was also given N400 million out of the money. Metuh has been with the EFCC since last week Tuesday.
Political parties that did not produce presidential candidates for the election were also given N100 million each to support Jonathan.
The N100 million gift is still causing a major rift in the Social Democratic Party (SDP), with some state chapters denying they received from the money as alleged by their National Chairman, Chief Olu Falae.
Magu said it was not in the character of the EFCC to just summon people for the sake of it.
He said the Commission does its work thoroughly before inviting anyone and that it had not summoned some people as clamoured in the public space because there were no documents indicting them.