Mr Salif Lamoussa Kabore, Burkina Faso's Minister for Mining, Quarries and Energy, has called for effective regulation of mining activities in the West African Sub-region to prevent environmental degradation.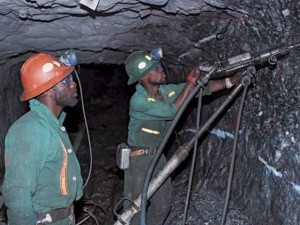 He said although mining contributed to the socio-economic development of countries in the sub-region, "it does not come without environmental impact for our nations".
Mr Kabore noted that the rate, at which mining was being operated in West Africa recently, ''leaves much to be desired due to governments' quest to open up private investment.''
He said notwithstanding the fact that mining contributes to foreign exchange earner for some countries; it has to be operated not at the expense of the environment and people.
The Minister said this in a speech read on his behalf by the Technical Advisor, Mr Bassirou Ouedraogo at a five-day regional workshop to build the capacity of the Media on mining issues, in Ouagadougou, Burkina Faso, recently.
The event that was held on the theme: "Mining and the Protection of the Environment and Natural Resources in West Africa",  attracted 30 journalists from West African countries such as Ghana, Benin, Togo, Cote d'Ivoire, The Gambia, Mali, Niger, Guinea, Senegal and Burkina Faso, and another participant from Cameroun, and Bukinabe Parliamentarians.
It was jointly organised by The Global Water Partnership (GWP),  West Africa, and the International Union for Conservation of Nature (IUCN-PACO) of the West and Central Africa regions.
Mr Kabore said: ''we do not have to sit down unconcerned, till we start having acid rains from pollutants or downstream water becomes so contaminated and cannot be used for domestic, agricultural or industrial activities.
He called on governments, media and other stakeholders to raise the awareness of decision makers and the people on the need to preserve the environment and to promote the process of mitigating the impact of the exploitation of minerals.
The Minister lamented that mining, including illegal mining, resulted in water pollution, deforestation, and acid rain.
The chairman for GWP, West Africa, Mr Hama Arba Diallo, noted that the Media and Parliament were important institutions for information sharing for development.
He said the workshop was aimed at giving the chance to  the countries to create awareness on consequences of the mining.
"Open, artisanal or illegal mining is being done at great cost to countries and the issue must be looked at critically because it is done in a disorganized way," Mr Diallo said.
Dr Aime Yameogo, official of IUCN-PACO, said the institution was working to help find pragmatic solutions to environment and development challenges.
He said:  ''the dilemma of countries to preserve natural resources and the need for exploitation of these resources for foreign exchange has affected many countries, and there is the need for decision makers to do their best in the interest of the people they serve.''
By Dzifa Azumah