Ahead of the December 2015 Paris climate conference where 196 parties to the United Nations Framework Convention on Climate Change (UNFCCC) are expected to sign a binding agreement with legal force, West Africa may have taken the lead in preparing its negotiators and critical stakeholders for the all-important conference.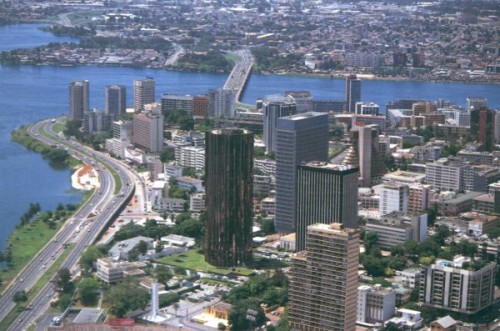 The preparatory workshop, which held in Abidjan, Cote d'Ivoire from the 7th to the 9th of May 2015, had participants drawn from sub-regional and national authorities, intergovernmental organisations, civil society, indigenous peoples and the private sector.
Organised under the sub-regional auspices of the Economic Community of West African States (ECOWAS) in collaboration with the West African Economic and Monetary Union (UEMOA) and the Interstate Committee for Drought Control in the Sahel (CILSS), the meeting attempted to comprehensively review the draft text of the new agreement with a view to demystifying the economic and technical issues involved in the negotiations as well unpack the geo-political implications for the sub-region.
"In addition to identifying common positions to be defended by Africa and more particularly West Africa at the forthcoming meetings in Bonn and Paris, this workshop evolved a strategy that will deliver a better deal for West Africa come December 2015," said Bougonou Djeri-Alassani of the Environment Directorate of ECOWAS Commission.
Beyond strengthening the respective capacities of West African Negotiators, the workshop also assessed past negotiation sessions and chart a new course that recognises the sub-region's peculiarities and vulnerabilities.
"The thrust of our negotiations must reflect West African priorities which include adaptation, mitigation, food security and increased climate resilience," Medane Lecrome of CILSS added.
Speaking on behalf of the West African civil society at the workshop, Rev Tolbert Jallah of the Pan African Climate Justice Alliance (PACJA) commended the organisers of the workshop for recognising the civil society as credible partners in the build-up to the Paris conference. He however warned that the battle for a fair, equitable climate deal for Africa is far from being won as "pitfalls and technical landmines have been effectively planted in the draft text to derail the process."
"This recognition should be laced with opportunities that will unleash the full strength of the African civil society on the COP process," Rev Jallah added, pointing out that 2015 is a crucial year for international climate change negotiations.
Since 1992, parties have come together under the UNFCCC to negotiate and formulate international climate policies that are then implemented nationally. The policies are meant to keep greenhouse gas emissions in check so that its impacts on the environment and people's lives are minimal. However, over the years, the state of the climate has gotten worse and its impacts are felt throughout the world.
The meeting in Paris in De­cember this year is supposed to produce a legally binding agreement to keep greenhouse gasses in check, help developing countries cope better and to ensure adequate financial and technical assistance.