Abuja-based not-for-profit organisation, the Women Environmental Programme (WEP), is partnering with Trees for Cities (TfC), a UK charity, to plant 2,000 trees across three northern states of Nigeria, as well as the Federal Capital Territory (FCT). The states include Benue, Katsina and Kano.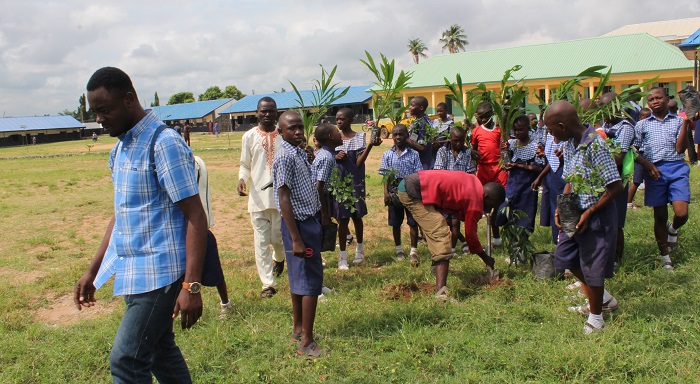 The planting of the trees began on Thursday, October 25, 2018 and will span several weeks.
WEP Programme Manager, Mr John Baaki, disclosed in a statement made available to EnviroNews on Tuesday, October 30, 2018 that the trees would be planted in schools, parks, recreational centres, places of worship and along major roadsides.
These trees, which include neem, orange and cashew, he added, would bring about a range of environmental and economic benefits to the states and the people living in the surrounding areas.
"The trees will also help to cool the air, and restore land previously degraded by desertification," Baaki stated. "WEP is engaging schools, civil society organisations, community leaders and the government to plant the trees. Local communities will take ownership of these trees as they will help plant them."
The project is said to be in line with WEP and TfC's shared objective to make cities better places to live by planting trees.
"It is also in line with the strategies in Nigeria's Nationally Determined Contributions (NDCs) submitted to the United Nations Framework Convention on Climate Change (UNFCCC) as part of the country's effort to Implement the Paris Climate Change Agreement," the WEP manager emphasised.
The 25-year-old TfC is a UK charity working at a national and international scale to improve lives by planting trees in cities around the world.
"Trees for Cities get stuck in with local communities to cultivate lasting change in their neighbourhoods – whether it's revitalising forgotten spaces, creating healthier environments or growing food with kids," disclosed Kathy Silenga, the TfC UK and International Projects Manager.