Prolonged drought and erratic rainfall across Ethiopia have hit harvests and livestock, eating into farmers' and herders' income and meals, experts say.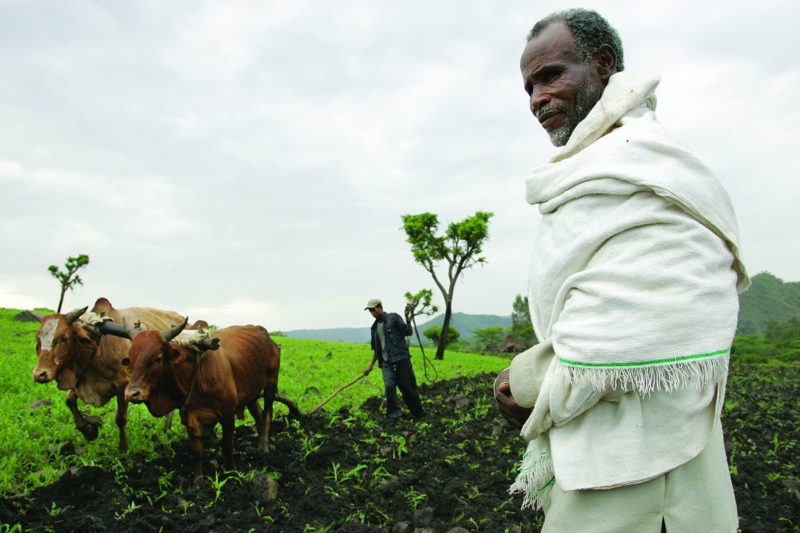 In the second half of 2017, at least 8.5 million Ethiopians needed urgent food aid, up from 5.6 million in January, according to an August report by the U.N. Food and Agriculture Organisation (FAO).
Armed with a spear and undeterred by the intense sunlight, Tarekegn Kareto meticulously plucks weeds in his maize field in Argoba village, in southern Ethiopia.
"With both dry weather and unusually heavy rains hitting us in the past year, I've lost over half of my harvest of maize and sorghum," Kareto said, pausing to wipe sweat off his forehead.
"That means I've had to dip into my crop reserves – which I can no longer sell for extra income – or even rely on neighbours' charity for food," he added.
To remedy this, a project hopes to help Ethiopian herders and farmers access weather information to make more informed decisions and better absorb climate shocks.
It has set up 25 automatic weather stations across Ethiopia's Afar, Somali, and Southern Nations, Nationalities and Peoples' (SNNP) regions, which supply weather data to relevant government agencies and local communities.
The initiative, led by aid agencies Farm Africa and Mercy Corps, is part of the Building Resilience and Adaptation to Climate Extremes and Disasters (BRACED) programme, funded by the UK Department for International Development.
The data helps herders and farmers predict the availability of water and grass for grazing and allows government agencies to predict and track extreme weather events.
"Although Ethiopia has already automated weather stations, populations in these remote regions have little to no access to climate information," explained Dereje Agize, programme coordinator at Mercy Corps.
Tsegaye Ketema, head of developmental meteorology at Ethiopia's National Meteorological Agency, said that "with millions of Ethiopians in need of food aid due to very dry weather, access to reliable climate information can literally be a life-saver".