An NGO, Coalition for the Promotion of Gender Justice, on Monday, January 3, 2022, said it was possible to achieve 50 per cent and more success in the war against Gender-Based Violence (GBV) by 2030 if the mass media step up reportage of the menace.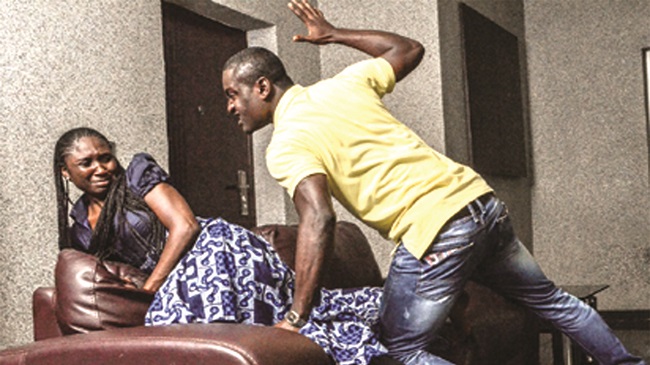 The Cross River-based group disclosed this in an interaction with journalists in Calabar, as part of the former's effort to seek an end to GBV.
Mrs Mfreke Asigbe, the Project Coordinator of the community mobilisation and advocacy group, pointed out that if the media were docile about GBV issues not much would be achieved by 2030.
Asigbe said the mass media constitute a strong focal point in closing the gaps in the fight against GBV, adding that, without media support, it would almost be impossible to achieve success.
"Reporting GBV cases should not just be about headlines and breaking news to get followership but there should be follow-ups and monitoring.
"I expect to see swift reporting of these cases with terminologies broken down to the simplest form or else by 2030, we would not achieve much and will need to re-strategise or keep going in circles," she said.
On her part, Mrs Abenire Adie, the Project Officer of the Coalition, said while much has been said about GBV and the need to put an end to it, there was still a lot of gaps that must be filled for success to be achieved.
"Every day, we still have cases of rape, defilement, domestic violence, emotional and economic abuse against women and girls in Calabar.
"Although the whole idea of GBV is not just about women and girls alone, we concentrate on them because they are more vulnerable according to the statistics.
"We can't say we are doing badly in the fight against this menace but we are not there yet.
"For instance, survivors sometimes need shelter but the state still doesn't have one.
"This means that when violence is reported and the survivor has no shelter apart from the house of the perpetrator, the violence will continue," she maintained.
Adie appealed to journalists to start thinking of "Solution Journalism" with the use of more gender friendly expressions to help promote gender equity.
By Christian Njoku