WaterAid Nigeria has launched its 2016-2021 country programme strategy, thereby laying the foundation for the 15-year path to achieving universal access to water, sanitation and hygiene for Nigerians by 2030.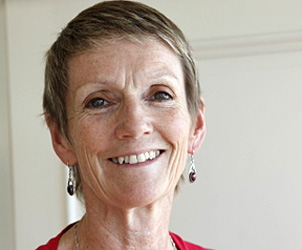 Over the next five years, the organisation will focus on increasing citizens' access to quality, equitable and sustainable water, sanitation and hygiene services built on a strong sector and engaged communities.
Globally, the Millennium Development Goals (MDGs) target for drinking water was met five years ahead of the 2015 schedule. However, billions of people – estimated at least one in three – still live without a decent toilet, according to scientists. Despite documented progress of people having improved access to water in Nigeria, the country reportedly failed to meet the MDG targets for both water and sanitation. Consequently, according to WaterAid, nearly 45,000 children under the age of five in Nigeria still die from diarrhoeal diseases caused by the nation's poor levels of access to water, sanitation and hygiene (WASH).
Although the 2015 WHO/UNICEF Joint Monitoring Programme (JMP) shows an increase in water coverage for Nigeria from 40% in 1990 to 69% in 2015, the percentage of the population without access to sanitation is said to be falling – from 38% in 1990 to just 29% in 2015.
"This wholly unacceptable situation causes untold suffering, affecting human and sustainable development, particularly in the lives of women – who carry the burden of fetching water and caring for sick children; and for girls – who may be forced to miss school because of the absence of toilets there, thus limiting their exposure to education and consequently, opportunities to make choices that could help them overcome lives of poverty," WaterAid Nigeria disclosed in a statement.
It adds: "The 2015 Sustainable Development Goals (SDGs) give hope for tackling the WASH crisis in Nigeria as the country is signed up to achieving these Global Goals. WaterAid Nigeria launches its new strategy with a commitment to seizing this historic opportunity to tackle the underlying causes of poverty and inequality and to accelerate transformational change through a shared vision of universal access to safe water, sanitation and hygiene."
Speaking on the new strategy, WaterAid Nigeria Country Director, Dr. Michael Ojo, was quoted in the statement as saying: "Our new strategy is an ambitious and challenging one but we look forward to an exciting journey that will impact positively on child health, education, livelihoods, the environment and addressing poverty and inequalities. Our strategic objectives target strengthening systems to reduce WASH sector blockages; empowering citizens to demand their rights and participate in WASH decision-making and strengthening partnerships to influence the WASH sector and increase access to sustainable WASH services. We will continue to work with the government, colleagues in the development sector and through our partners, to ensure universal access to water, sanitation and hygiene for all in Nigeria by 2030."
WaterAid International's Chief Executive, Barbara Frost, who is on a working visit to the country, added: "WaterAid Nigeria's 2016-2021 Strategy is a monumental and impressive roadmap to changing the course of history and reaching those who are poorest and most vulnerable in Nigeria with safe water, sanitation and hygiene. These life-saving and essential services are fundamental to both human and national development and delivering on them will transform the lives of millions of Nigerians. Achieving universal access for all in Nigeria is possible with the right political commitment, funding, collaborations and innovative thinking."
Mariame Dem, Head of Region, WaterAid West Africa said: "WaterAid Nigeria has a crucial role to play in achieving universal access to safe water, sanitation and hygiene for all Nigerians by 2030. Getting it right in Nigeria will make a huge impact on improving WASH access rates not just for the region but for Africa as a whole. Nigeria must live up to its status as the giant of Africa and leverage on the enormous potential and opportunities within the country to make some real progress for all Nigerians in this area."