Mongolia National Agency for Meteorology and Environmental Monitoring reported on Friday, July 14, 2023, that the water level of many major rivers across the country had exceeded the warning level due to continuous downpours.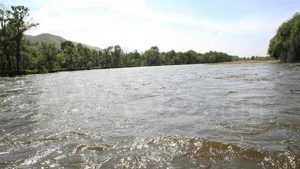 "As of Friday, the water level of many major rivers, including Orkhon, Selenge, Kharaa, Yeruu, Terelj and Delgermurun has exceeded the warning levels by 15 cm-165 cm due to continuous downpours since the beginning of July," the weather monitoring agency said in a statement.
Large parts of Mongolia are expected to see more rain in the coming days, the agency said, warning the public, especially herders living along the rivers and tourists, to take extra precautions against possible disasters.