The Minister of Water Resources, Mr Suleiman Adamu, says the ministry has drilled 70 monitoring wells in order to properly assess and manage the groundwater resources in the country.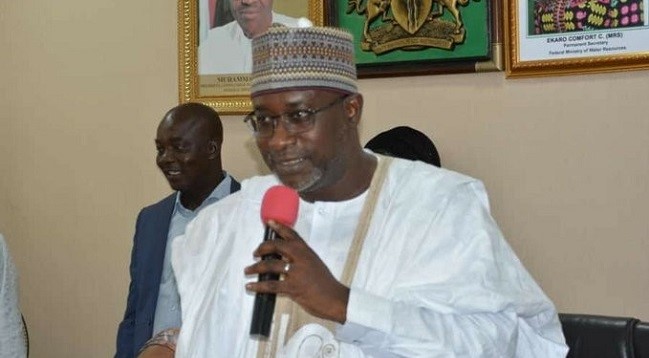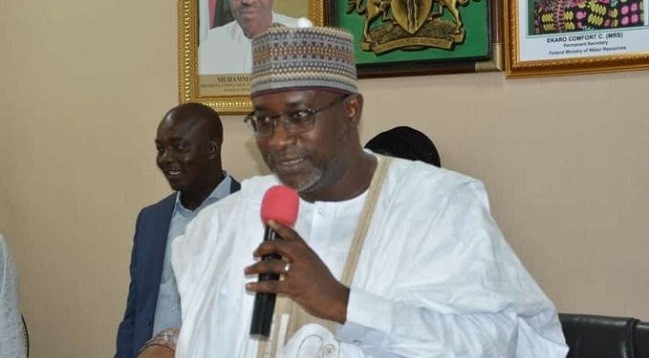 This, he said, was done through the Nigeria Hydrological Services Agency (NIHSA).
At an event to commemorate the 2022 World Water Day, the minister said groundwater has huge impact on the Nigerian economy because it is widely used for domestic, agricultural, and industrial supplies.
The theme for the day is "Ground Water: Making the Invisible Visible''.
Adamu, represented by the Permanent Secretary, Mrs Didi Walson-Jack, said an estimated 60 per cent of Nigeria's population depend on groundwater for their main drinking source.
According to him, the importance of groundwater to health was brought to the fore during the COVID-19 pandemic which started two years ago.
"As you are aware, the World Health Organisation (WHO) recommended proper hand washing exercise as a non-pharmaceutical measure to curb the COVID-19 pandemic. This practice requires the availability of adequate and safe water.
"Therefore, the Ministry in its WASH emergency response to (COVID-19) drilled 286 new Boreholes Schemes and rehabilitated 190 old Borehole Schemes in the 36 States of Nigeria and the FCT. This activity made the invisible resource visible and available to the Nigerian populace as a means of curbing the COVID-19 infections.
"Also, in 2021, 76 boreholes were constructed under the 2021 Nationwide Rural Water Supply Programme. It is important to stress that groundwater is not an infinite resource; It could be depleted when more water is abstracted from Aquifers than is being recharged by rain or snow," he said.
He also raised concern over the poor management of groundwater, saying this is due to the invisible nature of groundwater, as it is frequently undervalued, insufficiently, understood and consequently poorly managed.
Action Against Hunger, Nigeria Representative, Kanaganathan Rangaiya, said his organisation had invested in groundwater surveillance, piloted across North East Nigeria.
"Through this, we are able to gather and collate, analyse and present reliable data on the groundwater quality and access in the Lake Chad Region.
"This intervention shall help stakeholders track water depletion level, vis-à-vis climate change challenge that has led to water shortage in North East Nigeria and the Lake Chad region.
He noted that with support from USAID-BHA, University of Maiduguri, and the Federal and State Governments, Action Against Hunger had installed 22 groundwater surveillance devices (piezometers).
This, he noted, was to aid in measuring water levels and guide decisions on sinking of boreholes and wells in Yobe and Borno states.
"We are consistently tracking groundwater levels and gathering evidence for corporate actions. We are also consistent in advocating for access to quality water and water security.
"At the IDPs and some selected host communities, we have sunk 10 solar powered boreholes, in this journey so far, we have seen that there are actions, which, if neglected, would sure be huge hindrances towards achieving Sustainable Development Goal 6 (SDG6) by 2030.''
Rangaiya, however, urged tiers of government to be decisive in investing and creating access to potable water for both rural and urban dwellers.
He also stressed the need for the populace to hold government to account in increasing allocations to the water, sanitation and hygiene sector.
Mr Francis Uzoma, National President, Borehole Drillers Association of Nigeria, said his association was fully committed towards adhering to global best practices in groundwater management.
According to him, members of the association are aligned to the theme of increasing access to potable water and sanitation in all its corporate social responsibilities.
"Our members have identified schools and hospitals in their areas of interventions, and this had made massive impact as we speak.''
By Tosin Kolade