Ministers of Water Affairs of Ethiopia, Sudan and Egypt have held a virtual trilateral meeting on the controversial Grand Ethiopian Renaissance Dam (GERD).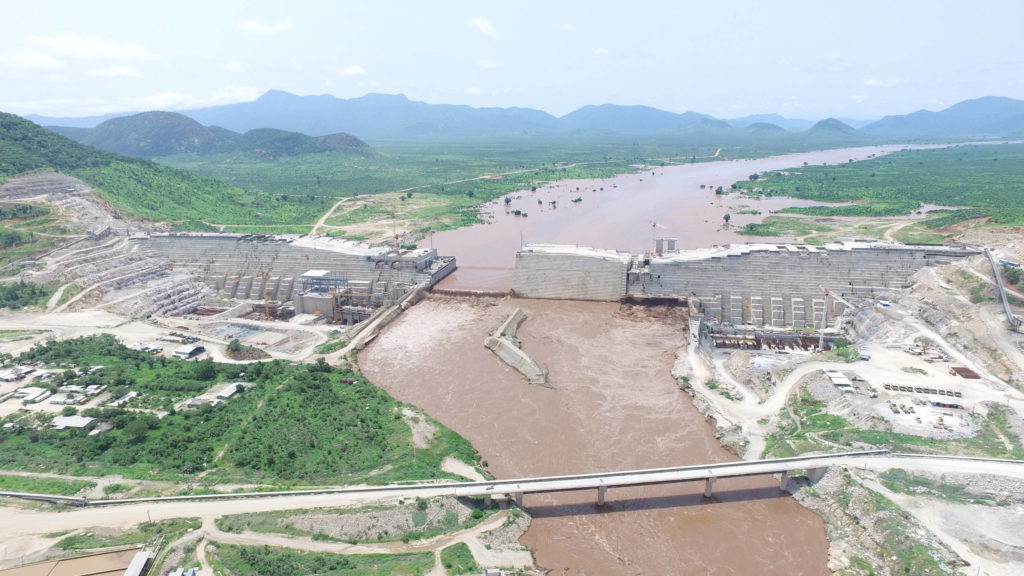 According to the Ethiopian Ministry of Water, Irrigation and Energy, observers and experts assigned by the Bureau of the African Union (AU) Assembly attended the meeting, which was held on Wednesday, November 4, 2020. The ministers were presented with the report of the country experts on the modality of the upcoming negotiations.
The ministers also exchanged views on enhanced role of the AU experts and their Terms of Reference, the basis for the upcoming negotiations and time frame.
Ethiopia made propositions to bridge the positions of the three countries, saying that as the three countries failed to reach a complete agreement on the agenda items, they, however, reached an understanding to resort to the Chairperson of the AU Executive Council and the Minister of International Relations and Cooperation of the South Africa to consult on the next steps of the negotiation and make their respective reports.
Last month, the European Union and the United States asked Egypt, Ethiopia and the Sudan to resume negotiations over the GERD and to see to their success. Ethiopia has started filling the dam.
U.S. President Donald Trump has accused Ethiopia of backing out of an agreement he brokered at the White House between the three countries over GERD.
He said either Ethiopia returns to the negotiating table in good faith or the U.S. will not de-freeze assistance to the country.
The President Trump administration stopped its assistance to Ethiopia after it failed to make concessions for reaching a deal with Egypt and the Sudan.
President Trump said Egypt might be forced to "blow up" the dam.
The EU has said over 250 million citizens of the Blue Nile Basin stand to benefit from a predictable agreement based on a negotiated arrangement for the filling of the Dam and are expecting investments in water security, irrigation, agricultural production and electricity generation.
Ethiopia says that the $4 billion project is indispensable for its electrification and development needs and has voiced hope of beginning operations in early 2021.
Egypt depends on the Nile for about 97 per cent of its irrigation and drinking water.