Some environment stakeholders and experts have called for an aggressive approach in converting the huge waste generated in the country into viable business opportunities that will add value to the economy.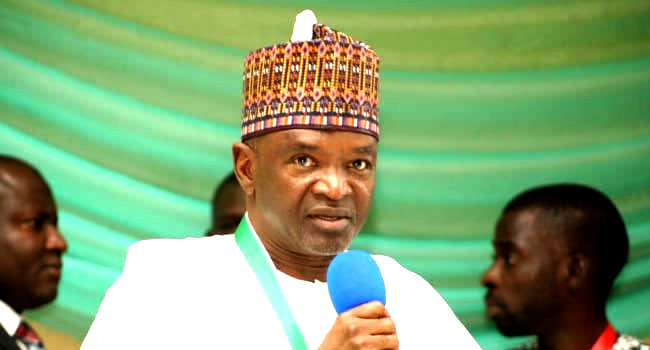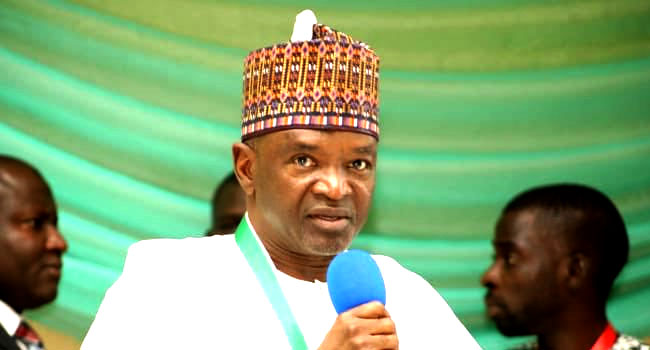 The experts and stakeholders from the North-West noted that waste products are no longer waste, but avenues for making money and job creation if properly utilised.
The advice is coming at a time state governments in the North-West are crying that they are overwhelmed by the mounting waste generated daily.
In Kebbi State, the Kebbi Urban Development Authority says it collects more than 100,000 tonnes of waste from residences annually, and the quantum has been increasing without alternative means of utilising it.
Investigation further shows that the state has no designated dump sites, has only one operational recycling plant and one waste management company collecting waste.
There are recycling plants set up by the Federal Government in 21 LGAs of the state, but they have not been used for over five years.
While speaking in Birnin-Kebbi, the Director, Environmental Health, Alhaji Musa Dangana, advocated that the quantum of waste generated should be properly utilised to create jobs and reduce harm to the environment.
Also, Alhaji Nasiru Argungu, a director with the state Ministry of Environment, advocated that waste recycling machines deployed to all the LGAs by the Federal Government, be used.
"For more than five years, these recycling machines have been here unused and we have them in all the 21 local government areas.
"They were provided by the Federal Ministry of Environment during the last administration and nothing has been done about them since.
"Recycling with these machines can create new jobs for professional recyclers and create a second market for the recycled materials.
"It will also save 50 per cent waste and landfills, reduce dumps, and create employment for the youth.
"We have no waste management policy as we are still using the environmental sanitation policy under the national waste management policy developed by the Federal Ministry of Environment in 2005.
"We only have one recycling plant built by a businessman, Alhaji Dantila Jega from Jega Local Government Area, and he is trying his best in spite of the challenges and limited resources he has," Argungu noted.
He also revealed that there was only one registered waste manager in the state, adding that, "the manager collects waste for commercial purpose from interested commercial banks in the state".
In his comments, the Coordinator of the National Environmental Standards and Regulation Enforcement Agency (NESREA) in the state, Malam Haliru Muhammad, called for synergy on solid waste management.
Muhammad called on state authorities to identify designated dump sites where refuse in the metropolis and urban centres would be dumped.
He also advised the authorities to encourage stakeholders in environmental protection, stressing that NESREA would intensify public awareness on proper refuse disposal and clearance of sewages.
Muhammad said the agency would use faith- based organisations, schools, clubs and associations in its enlightenment campaigns.
On its part, the Sokoto State Government has engaged seven private service providers and recruited 550 street cleaners to ensure efficient waste disposal.
However, the move has not reduced the mountain of refuse generated across the state with no means of converting it to useful products.
Dr Kassim Muhammad-Yabo, the Managing Director of Sokoto State Environmental Protection Agency (SEPA), said in Sokoto, the state capital, that the state has not commenced recycling of waste.
Muhammad-Yabo said this had been the case since a pilot programme initiated with the support of USAID and other donors was stopped years ago.
However, he says the state government has been making contacts to commence another recycling initiative.
The Managing Director says there is no move yet to commence waste separation, though the quantum of refuse has kept mounting and remains a huge challenge to government.
He says the service providers charge residents N1,200 monthly for refuse evacuation, and they cover residential areas, commercial premises, public outfits, educational institutions among others.
Muhammad-Yabo explained that 550 environmental cleaners were recruited by the administration of Gov. Aminu Tambuwal and deployed to designated streets to ensure proper sanitation of the townships.
He lamented that lack of understanding by residents on the implications of improper waste disposal has remained a serious challenge.
Muhammad-Yabo said this made the government to set up environmental mobile courts to sanction offenders.
He says the monthly environmental cleanup is still observed across the state.
Prof. Faruk Umar-Zaki, a lecturer in the Department of Pure and Applied Chemistry at Usmanu Danfodio University, Sokoto, asserts that recycling is the best option for waste management.
Umar-Zaki attributed poor organizational set up as impediment to waste management, stressing that people needed to be disciplined on waste disposal.
The don added that plastic and other non -degradable items needed to be categorized into containers before disposal.
According to him, such would make it easier for collection as it is done in developed countries.
Umar-Zaki emphasised the importance of using organic and inorganic waste materials for science projects by students for them to value waste and promote recycling processes for environmental safety and economic gain.
An environmentalist in Katsina State, Abdullahi Muhammad said scientific knowledge and understanding of the processes were necessary for proper disposal, management and recycling of waste.
According to Muhammad, waste disposal and recycling would lead to clean environment which promoted good health and economic development.
Meanwhile, an environmental expert, Mr Ahmad Idris, has urged the Kano State Government to review its waste management policy to control pollution, protect the environment, and preserve the ecosystem.
Idris, who operates a plastic recycling plant, told NAN in Kano that the measure is imperative to address current environmental degradation associated with poor waste management in major towns in the state.
He said the waste management programmes presently implemented by the state needed to be reviewed to meet the challenges posed by the growing population.
Idris explained that studies showed that households produce 62.5 per cent of the total solid waste generated in the state, institutions produce 5.8 per cent while industries produce 2.9 per cent.
"It is estimated that Kano metropolis alone generates about 3,085 tonnes of solid waste per day.
"The solid waste consists to a large extent, organic and other biodegradable materials. Solid waste is not properly managed since there is no ideal landfill and recycling is limited.
"The implications is that the waste emits dangerous gases into the atmosphere as well as bacterial isolates, that are harmful to humans and the environment," he said.
According to Idris, erratic power supply has been the major obstacle militating against sustainable development of recycling plants in the state.
He advised the government to put in place facilities and opportunities to enhance proper management of solid waste and promote recycling.
Idris also urged the state government to embark on environmental sensitisation activities to create awareness of the residents to develop the right attitude about waste disposal.
Mr Lukman Lawal, the Zonal Coordinator, NESREA, said the agency has encouraged industries to develop Effluent Treatment Plant (ETP) to control land and water pollution in the state.
The ETP is a process designed for treating industrial waste water for reuse or safe disposal in the environment.
Lawal disclosed that the agency had encouraged over 60 per cent of industries operating in Kano State to set up ETP technologies since inception in 2010.
He said the industries included tanneries, textiles, beverages, mills and pharmaceutical companies among others.
According to Lawal, the agency also encourages industries to provide incinerators to manage solid waste.
In his comments, Mr Abbas Habeeb, the spokesman of the state Ministry of Environment, said government had introduced monthly environmental sanitation exercise and engaged about 1,000 sanitation vanguards.
Habeeb added that the state government encouraged establishment of a modern waste recycling plant through Public Private Partnership (PPP), to ensure sustainable waste management.
"The government provided equipment to the state Refuse Management Agency to enhance waste evacuation, and designated refuse collection sites to sanitise the metropolis and other major towns.
"The ministry also sets up an environmental mobile court to try offenders of environmental laws in the state," he said.
Habeeb urged residents of the state to desist from indiscriminate dumping of waste in residential areas and water ways so as to protect the environment.
By Razak Owolabi