President, Association of Town Planning Consultants of Nigeria (ATOPCON), Mr Olaide Afolabi, says waste recycling is an efficient source of revenue generation and means to make the society green.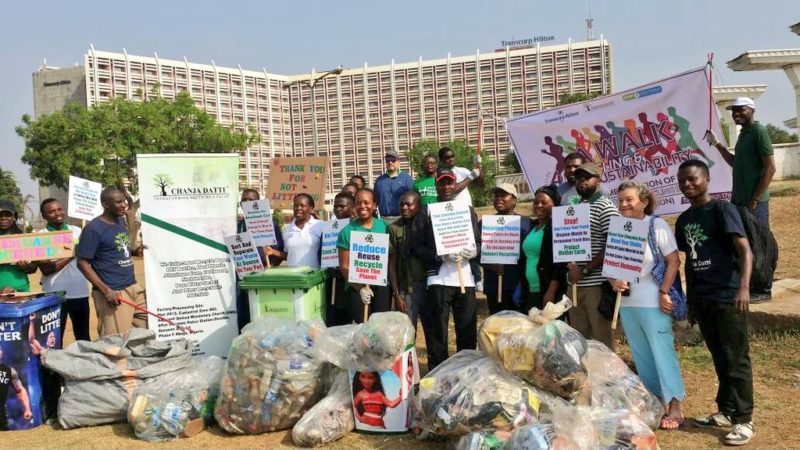 Afolabi made the submission in an interview with the News Agency of Nigeria (NAN) in Lagos on Friday, July 13, 2018.
He said that most of the materials and waste products that cause flooding in the country could be recycled.
According to him, some the waste materials that could not be recycled constitute hazards to the environment and should be banned from usage in the country.
He said that some countries had prohibited the usage of nylon and other materials that constitute hazards to the environment.
"Such decision should be taken in Nigeria because nylon constitutes about 70 per cent of residues that block the water canals, thereby causing flood.
"All drainage channels in the state have been blocked with recyclable residues.
Flood is a human-caused disaster which could be controlled if people become conscious of their environment," he said.
Afolabi said that people would generate income if they could start sorting their wastes, especially the "PET bottles" papers, nylons, cans, among others, saying there were many resource merchants to buy them.
He said that most of the recycled items were exported by the resource merchants because many industries had not tapped from the use of recycled items.
"There are many ways recycled items can be used; they can be reused in the same industry that produced them and be used in the construction of buildings.
"For instance, somebody constructed three bedrooms using 'PET bottles' in Kaduna State, while another used the same PET bottles for the construction of school library," he said.
Afolabi said these materials were available locally, wondering why people still lived in shanty buildings without proper planning, with poor indoor air quality and lack of network of drains.
"Even, where these facilities are available, how many people can afford to buy or rent such accommodation due to the high cost of construction?
"We have to be most conscious about the environment, especially as regards construction.
"For instance, how many of the so-called estates coming up in Lagos or even the Eko Atlantic are Green enough?
"Is there any estate in Nigeria today that runs solely on solar, inverter or wind turbine without a single generator? How many households in Nigeria today sort their wastes?'' he asked.
The ATOPCON President urged government to encourage recycling of all kinds of waste products, saying that was a source of income and a major way to check the causative factors of flooding in the country.
By Lilian Okoro